CLICK NOW TO WATCH MEAN MASSAGE VIDEOS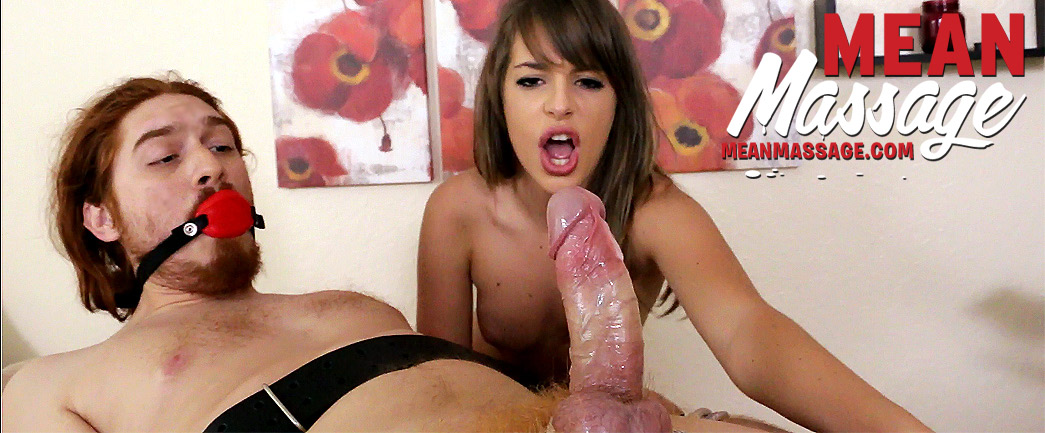 Blake Carter: Brutalized Poor Bastard @ Mean Massage
You dont fuck with Blake Carter because this feisty blonde dominatrix will punish you in a very big way. Poor John learns this the hard way when he tries to pull a fast one. The poor bastard gets tied and bound and painfully jerked to the point of orgasm only to be brought back, over and over again. When he finally does spurt his warm seed, Blake makes him lick up his own semen while being totally humiliated and embarrassed. Watch mean bitches get their kicks by humiliating guys during massages at Mean Massage!



Related MeanMassage.com Hardcore Massage Porn Videos


CLICK FOR MASSAGE VIDEOS
WE HAVE THE MOST HARDCORE MASSAGE VIDEOS ON THE INTERNET!

© Copyright 2018 meanmassage.com, All Rights Reserved - Home
18 U.S.C. §2257 Record-Keeping Requirements Compliance Statement