CLICK NOW TO WATCH MEAN MASSAGE VIDEOS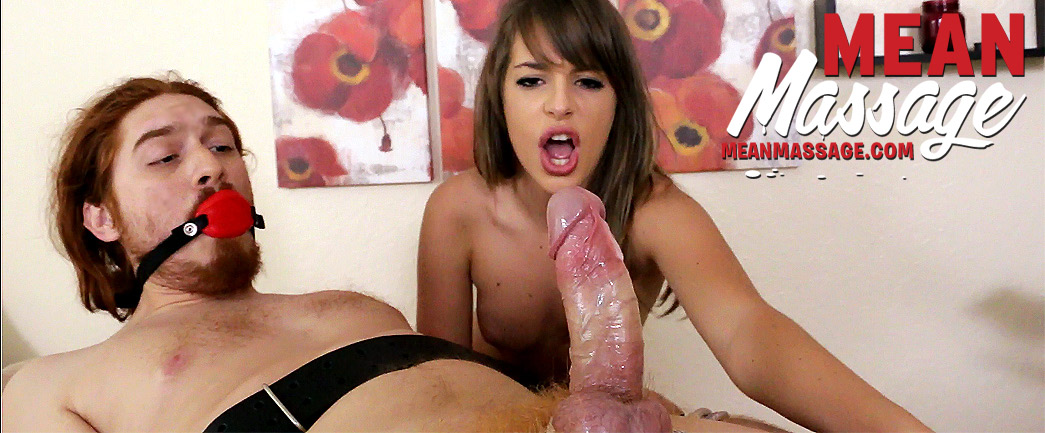 Narlie Reese: Constrained Release @ Mean Massage
You had no idea you where going to massage a hot blonde girl when she booked the session. When you see her your cock gets hard as a rock. She's a little hesitant about a man giving her a massage, but you seem like a nice guy. She lays on the table and you rub her body with oil. Her skinny legs and tight ass make your cock swell even harder. You pull it out and start jerking it. She cant see you so you figure you can rub one out and spurt on her legs. Your hormones get the better of you and you start rubbing your pulsating cock on her legs. Watch mean bitches get their kicks by humiliating guys during massages at Mean Massage!



Related MeanMassage.com Hardcore Massage Porn Videos


CLICK FOR MASSAGE VIDEOS
WE HAVE THE MOST HARDCORE MASSAGE VIDEOS ON THE INTERNET!

© Copyright 2017 meanmassage.com, All Rights Reserved - Home
18 U.S.C. §2257 Record-Keeping Requirements Compliance Statement