CLICK NOW TO WATCH MEAN MASSAGE VIDEOS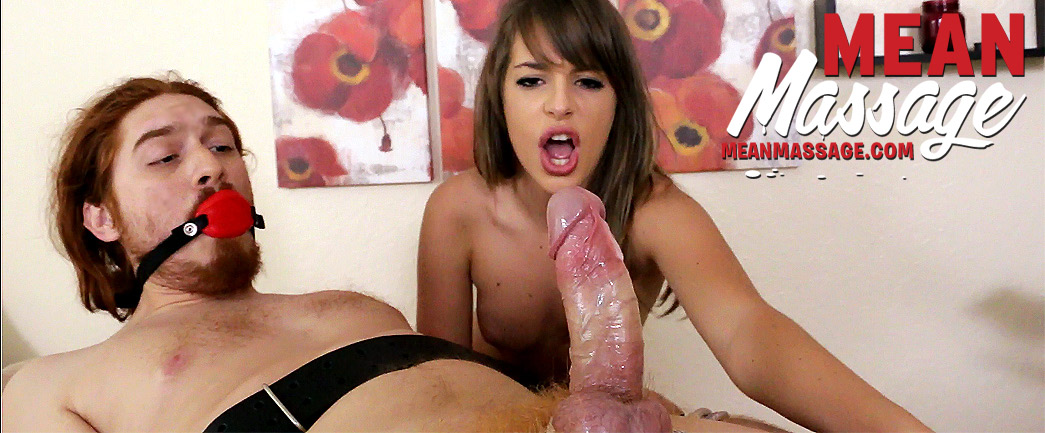 Tara Ashley: Complete Control @ Mean Massage
Tara Ashley is not exactly the type of girl you want to mess around with and try to harass. Because when you ask for a happy ending and become pushy, this babe is bound to make you eat your words. This is what happens to Chris when he gets tied, bound and teased to no end when she controls his entire body and ruins his much anticipated orgasm. Watch mean bitches get their kicks by humiliating guys during massages at Mean Massage!

Related MeanMassage.com Hardcore Massage Porn Videos
CLICK FOR MASSAGE VIDEOS
WE HAVE THE MOST HARDCORE MASSAGE VIDEOS ON THE INTERNET!
© Copyright 2018 meanmassage.com, All Rights Reserved - Home
18 U.S.C. §2257 Record-Keeping Requirements Compliance Statement