Abused and Ashed On

Abused and Ashed On description: Cruel and sadistic Payton Hall smokes a cigarette while giving this poor sap a rub down. She ties him up and proceeds to ash over his body as she milks his hard cock. Payton is so cruel when the guy is ready to cum she ruins his orgasm by pulling away watching his semen shoot all over the place.
MEMBERS WHO LIKED THIS SCENE ALSO LIKED
Full Release for a Price
Date: May 14, 2022,
06:32 HD Video / 45 Pictures
Payton Hall is an experienced massage therapist who is skilled in the art of giving guys the best full release massages. Her technique is second to none. And Brad is no exception as he gets blindfolded, teased and eventually brought to an intense orgasm as evidenced by his big cumshot.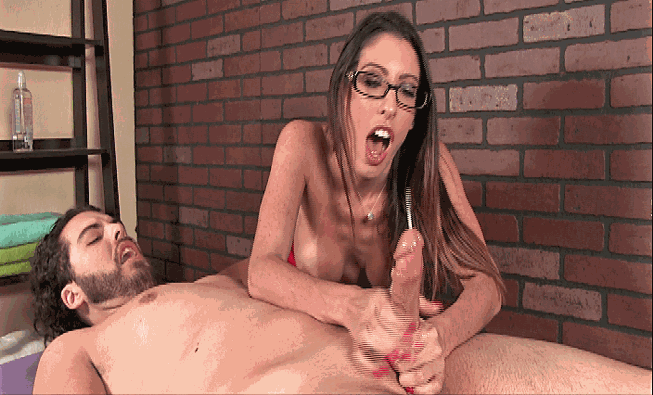 Dava Foxx: Incredible Edging Explosion
Date: April 14, 2023,
12:41 HD Video / 46 Pictures
Russell has absolutely no clue what he's getting himself into when he asks Dava Foxxx for a happy ending. She loves massaging big cocks and of course has no problem fulfilling his request but she wants to do it her way and her way is not exactly what the horny client envisioned.
Mercy Extreme: You Yearn to Explode
Date: June 16, 2023,
11:17 HD Video / 215 Pictures
You want your cock milked form the sexy massage therapist, but you know by her tattoos and stunning tits she will have control over you. She glides her fingers across your cock tip and tied you up. She plays with her pink pussy while your cock pulsates. You need to cum in a big way but she wont let you. She summons you to cum and you do so on command.