Avery Moon: Tied, Bound then Jerked

Avery Moon: Tied, Bound then Jerked description: If you want to be pampered by Avery Moon then youd better give her a good tip. Mike finds out the hard way when he asks to get his cock milked but the skinny teen takes exception so she ties him up and binds him to a table, then covers his face and jerks him off but then she ruins it for him.
MEMBERS WHO LIKED THIS SCENE ALSO LIKED
Dare You To Cum
Date: October 1, 2022,
11:22 HD Video / 80 Pictures
Dani Dare is an experienced massage therapist with a dark side. She loves nothing more than being in complete control and that's what happens to Joe when she makes him her personal slave. Watch as the as the queen of tease does her thing until he moans uncontrollably in teasing agony.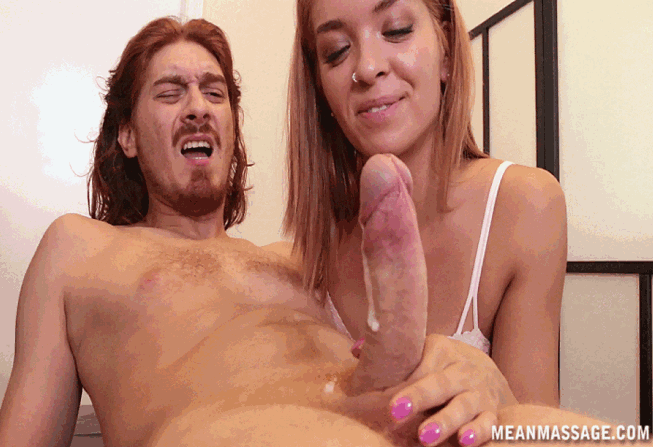 Avery Brooks: Painful Ruined Orgasm
Date: October 6, 2023,
09:53 HD Video / 162 Pictures
All Ben wanted was a nice massage with a happy ending. But what he got instead was his cock teases and tortured to no end. And when Avery brooks finally allows him to cum, she ruins it for him. Suffice it to say his satisfaction is denied and hes pretty pissed about it as you can see in this episode.
Sensitivity Training with Megan Malibu
Date: February 24, 2023,
11:55 HD Video / 161 Pictures
Megan Malibu's sensitivity training session is nothing like she advertised. Because when James goes in for a massage he ends up getting tied, bound and gagged. Helpless, Megan teases his sensitive cock with her fingers. Bringing him to the brink of orgasm. The man is totally helpless. When she strokes him one final time, his cock twitches, balls tighten up and spurts a massive load all over himself.