Callie Nicole: Controlled Orgasm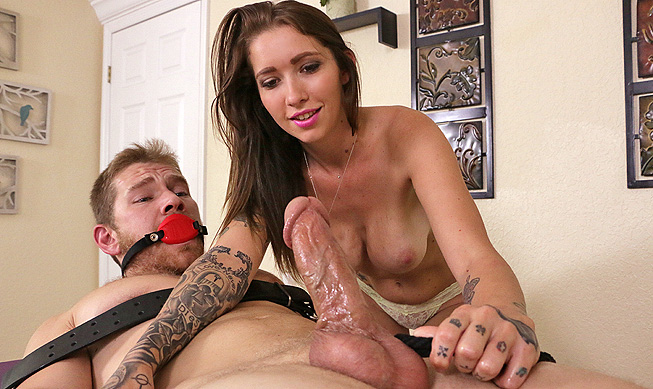 Callie Nicole: Controlled Orgasm description: You don't fuck with femdom masseuse Callie Nicole. The tattooed dominatrix knows exactly what to do when she wants men to moan from her incessant teasing massage sessions. Alex gets tied and bound and she feverishly strokes his dick instantly giving him an erection. She ball gags him and brings him to the brink of orgasm until her simply cant take it.
MEMBERS WHO LIKED THIS SCENE ALSO LIKED
Addie Andrews: Ruined Orgasm Queen
Date: February 26, 2022,
12:24 HD Video / 244 Pictures
You can call her Addie Andrews or you can call her the ruined orgasm queen because thats what happened to Mike when he tried to pull a fast one after his sensual massage. Addie Andrews is not one to be fucked around with, so this blonde porn babe gave him a rub n tug he wont ever forget. She brings him to the brink, only to pull away when his dick starts to spurt that warm white cum.
Katra Collins: Tied, Bound and Teased
Date: October 24, 2021,
09:19 HD Video / 286 Pictures
Katra Collins is a skinny cute teen, but dont let her innocent looks fool you because shes a real bitch. Mike offers her a tip in exchange for her to make hum cum but Katra doesn't play that game. Instead she tied him up and binds him to the table and proceeds to torture every inch of his hard cock.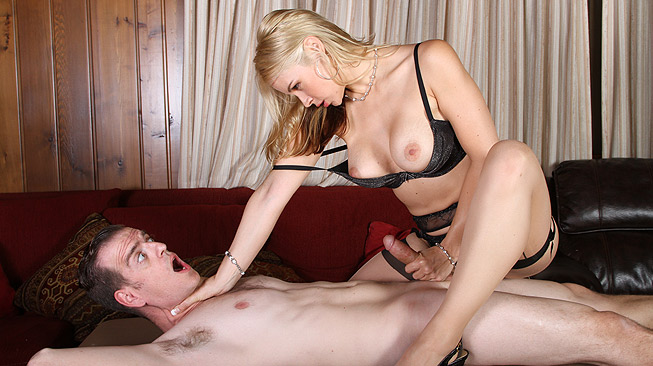 Tighter at the Moment of Orgasm
Date: January 22, 2022,
14:27 HD Video / 151 Pictures
Good thing for him Sarah Vandella is on the job. When he requests a happy ending things turn for the worst when She grabs his dick and ties it tight with rope while teasing it with her high heels. The dominant lady strokes his cock to the edge and ruins his orgasm.