Dolly Leigh: Tease My Sensitive Tip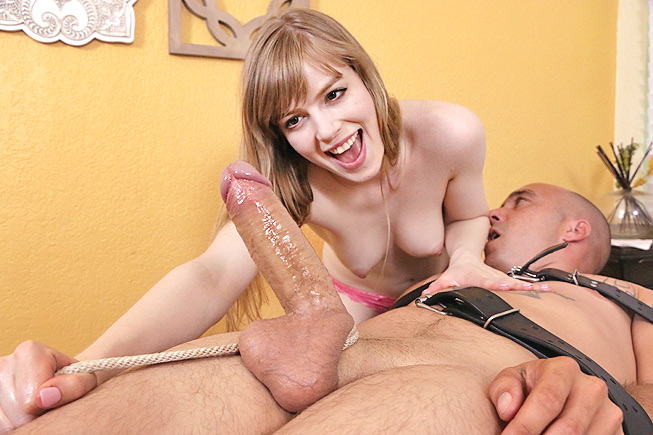 Dolly Leigh: Tease My Sensitive Tip description: Your cock swells up when you take one look at your massage therapist Dolly Leigh. She hot and she seems like shes good to milk your dick. But when you ask her for a handjob, she agrees under one condition...that she ties and straps you to the table. She torments you by teasing your cockhead, and all your sensitive parts.
MEMBERS WHO LIKED THIS SCENE ALSO LIKED
Goddess Brianna Dominates Him
Date: October 17, 2021,
14:01 HD Video / 147 Pictures
Sexy masseuse Breanna loves dominating men and when a client of hers asks for something more than a regular massage she knows how to treat him. Today the blonde lady straps that guy on the massage table and makes him regret for being a jerk by teasing him and making him beg for a release like never before.
Kendra Heart - Tease His Tip
Date: July 25, 2021,
12:31 HD Video / 50 Pictures
When Kendra Heart walks in on John, she can tell right away the guys is just looking to get his cock milked, so the mean queen decides to tease his throbbing cock tip by rubbing it with her vibrator. The sensations make him tense up and he quickly looses control as she brings him to the brink of spurting his warm white seed from her incessant cock tip teasing and torture.
Avery Moon: Tied, Bound then Jerked
Date: November 20, 2021,
13:14 HD Video / 204 Pictures
If you want to be pampered by Avery Moon then youd better give her a good tip. Mike finds out the hard way when he asks to get his cock milked but the skinny teen takes exception so she ties him up and binds him to a table, then covers his face and jerks him off but then she ruins it for him.