Hard Cumshot from Tickle Torture with Christina Skye

Hard Cumshot from Tickle Torture with Christina Skye description: Christina Skye is a cruel bitch. She teases this man to no end, jerks his hard throbbing cock and then tickles him during and after his orgasm. This guy cums so hard from Christina's incessant teasing he shoots his load five feet in the air. Christina further tortures him post orgasm in this hot new massage episode.
MEMBERS WHO LIKED THIS SCENE ALSO LIKED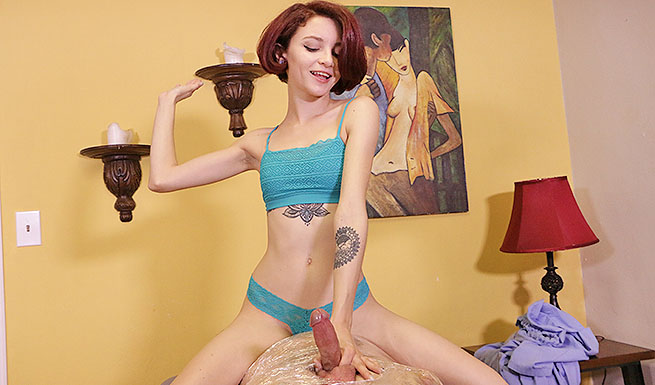 Lola Fae: Wrapped and Bound
Date: September 26, 2021,
11:11 HD Video / 115 Pictures
Lola Fae is tired of all those male clients of hers who ask for a handjob during their massage treatment. The petite massage therapist has her own way to treat those assholes, so today she is gonna wrap that jerk on the massage table and make him pay. Lola teases his erected dick to insanity and denies his orgasm again and again until he can't take this punishment anymore.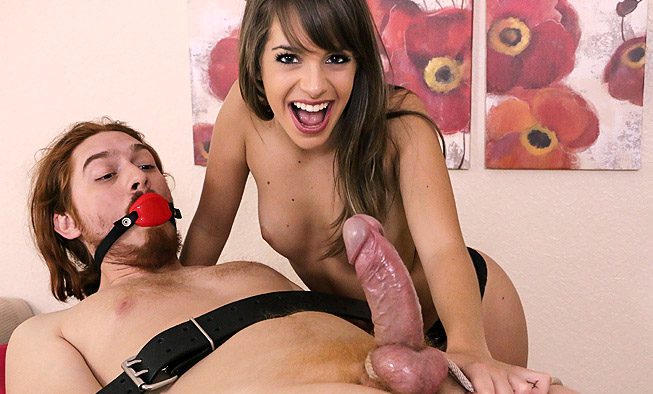 Kimmy Granger: No Chance
Date: September 3, 2022,
13:02 HD Video / 107 Pictures
Hot masseuse Kimmy Granger is all about being in control. She's an experience massage therapist and only administers full release massages to those she deems accepting of it. In this case she denies Mike his orgasm by bringing him to the edge over and over again until she finally allows him to cum, but with a price.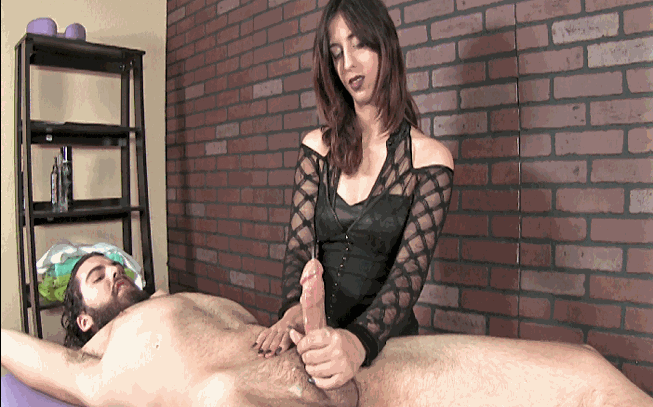 Bad Girl Lola Bellastar Ruins Him
Date: May 26, 2023,
10:45 HD Video / 42 Pictures
Newcomer Lola Bellastar ties and tortures poor Russel at her massage table. She sensually strokes his cock head and glides her finder across his shaft. His cock twitches in agony as she teases the fuck out of him. When he cums on her terms, he explode buckets of warm jizz all over himself.