Lexi Rainz: She Tortured Him

Lexi Rainz: She Tortured Him description: Lexi Rainz deals with assholes all day long so the last thing she needs is another asshole asking for a happy ending rub n tug. She puts this man in his place by tying him up, and binding him to the massage table. The dude is immobile and it at her complete control. Meanwhile, Lexi Rainz is dishing out a cock milking and she wont stop until his orgasm is ruined in a big way.
MEMBERS WHO LIKED THIS SCENE ALSO LIKED
No Rush To Cum
Date: December 18, 2021,
12:01 HD Video / 99 Pictures
Brandon has made a huge mistake asking his new masseuse Tara Holiday for a happy ending. The dominant lady does not seem to bother, however, when she ties him on the massage table it seems things are not going well for him. The mature masseuse is going to enjoy punishing him, and this treatment will last long. The big-titted lady is jerking his huge-sized cock and teases him but she does not allow him to cum until he can't hold it anymore.
Abused And Assaulted by Maria Jade
Date: October 20, 2023,
06:14 HD Video / 48 Pictures
Bill got himself tied, bound and gagged by mean bitch Maria Jade and his only hope for survival is to cum! Maria beats his cock mercilessly while he tries to maintain his erection. She jerks his cock with a fierce grip and rubs his sensitive cock head until pre-cum starts oozing out of it. When he finally does come, the dirty talking Marie punishes him in a big way.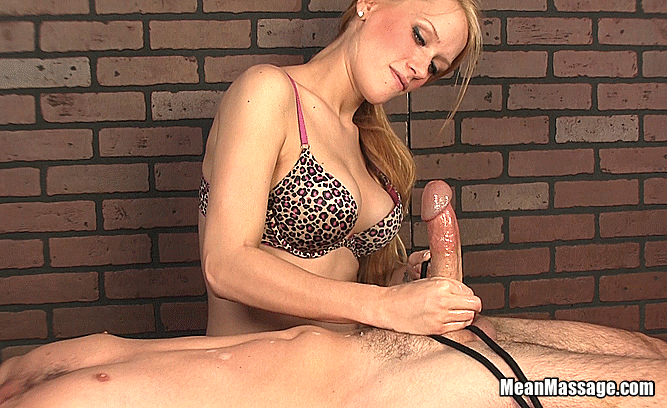 You've Ruined Me! - Jenna Jaded
Date: June 4, 2022,
09:01 HD Video / 0 Pictures
Poor Brad just wants to get his penis stimulated by his hot massage therapist Jenna Jaded. Lucky for him she's definitely down for that, but it comes with a price. Jenna ties him up, binds him and jerks him so good when he cums she lets go and watches at his cock twitches with every spurt of warm semen.