Lola Fae: Wrapped and Bound
Lola Fae: Wrapped and Bound description: Lola Fae is tired of all those male clients of hers who ask for a handjob during their massage treatment. The petite massage therapist has her own way to treat those assholes, so today she is gonna wrap that jerk on the massage table and make him pay. Lola teases his erected dick to insanity and denies his orgasm again and again until he can't take this punishment anymore.
MEMBERS WHO LIKED THIS SCENE ALSO LIKED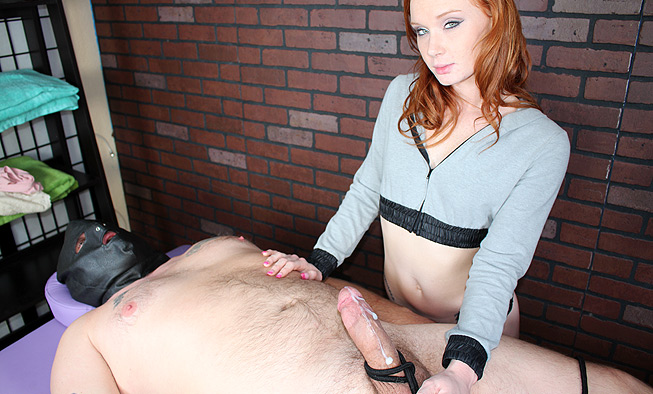 Lets Get it Over With
Date: August 6, 2022,
07:47 HD Video / 33 Pictures
Teenage Redhead Alex Tanner is having a bad day and decides to take it out on Joe at the massage table. After she gives him a sensual rubdown she ties his hard cock with rope and places a mask on his face and proceeds to jack him off so good he cums almost instantly, however she pulls away and teases him for more. Finally she takes pity on the poor guy and he explodes all over himself in an intense orgasm climax.
Cum On My Command
Date: June 11, 2022,
14:12 HD Video / 114 Pictures
When Jake asks for a happy ending, big busty babe Jamie Valentine finds the chance to take the upper hand. She does not intend to make him cum so easily so she brings ghim to the edge and ruins his orgasm over and over. The poor sap is about to cry while the sexy masseuse enjoys every moment of teasing and torture.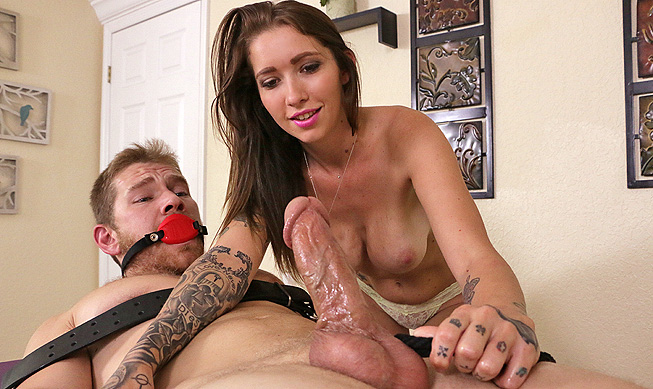 Callie Nicole: Controlled Orgasm
Date: December 16, 2022,
11:47 HD Video / 152 Pictures
You don't fuck with femdom masseuse Callie Nicole. The tattooed dominatrix knows exactly what to do when she wants men to moan from her incessant teasing massage sessions. Alex gets tied and bound and she feverishly strokes his dick instantly giving him an erection. She ball gags him and brings him to the brink of orgasm until her simply cant take it.