Made to Degrade You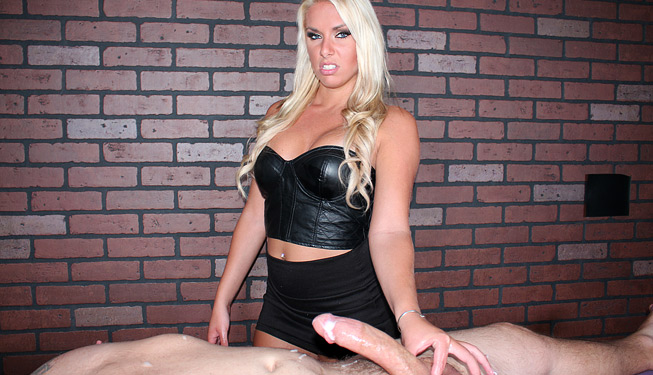 Made to Degrade You description: Whatever you do don't piss off Cherry Morgan because this blonde bombshell is no joke. Cherry takes complete and total control when the situation demands it, and that's what happens to Joe when she teases him silly, degrades him and ruins his much anticipated orgasm. Joe is at a loss for words when he loses control and spurts out warm goo all over himself.
MEMBERS WHO LIKED THIS SCENE ALSO LIKED
Cherry Morgan Ruined Orgasm
Date: September 17, 2022,
06:27 HD Video / 46 Pictures
Blonde babe Cherry Morgan hates semen, she thinks is soo gross. She refuses to jerk Russel's hard cock after his massage unless she gets a hefty tip. She jerks him off reluctantly and when he starts cumming buckets of jizz she ruins his orgasm in a big way.
Addie Andrews: Ruined Orgasm Queen
Date: February 26, 2022,
12:24 HD Video / 244 Pictures
You can call her Addie Andrews or you can call her the ruined orgasm queen because thats what happened to Mike when he tried to pull a fast one after his sensual massage. Addie Andrews is not one to be fucked around with, so this blonde porn babe gave him a rub n tug he wont ever forget. She brings him to the brink, only to pull away when his dick starts to spurt that warm white cum.
Casca Akashova: Duo Pleasure
Date: April 2, 2022,
13:00 HD Video / 385 Pictures
Here name is Casca Akashova but you can also call her the handjob queen because whats she loves more than anything is tying down men and teasing the hell out of them. She also likes dual pleasure and pulls out her magic wand, playing with herself while she jerks off her client. The only catch is that she gets to cum first.