My Game - My Rules!
My Game - My Rules! description: Rob thinks a full body massage includes getting his cock massaged too. But Gina West is a good sport and decides to make him cum but its going to cost him, a lot. ROb gets tied, bound and gagged when he is brought to the edge repeatedly until he almost starts to cry, all the while Gina teases his little dick while he spurts his goo.
MEMBERS WHO LIKED THIS SCENE ALSO LIKED
Athena Amour: Anticipated Orgasm Denied
Date: January 20, 2023,
13:05 HD Video / 183 Pictures
Jake agrees to play by Athena Amour's rules and those rules involve much more that just a massage with release. Jake gets gagged and becomes a submissive sissy boy when Athena starts to aggressively milk his hard cock. Jake quickly gets a serious case of blue balls form repeated bouts of edging, only to erupt over the edge when she ruins his orgasm.
Jessica Torres: Edging His Monster Cock
Date: April 21, 2023,
12:20 HD Video / 140 Pictures
Experienced massage therapist, Jessica Torres certainly puts Mike in his place when he demands a cock milking. The guys gets more than be bargained for when she pulls out the restraints and ball gags him. Watch as he squirms and his cock titches for the incessant teasing.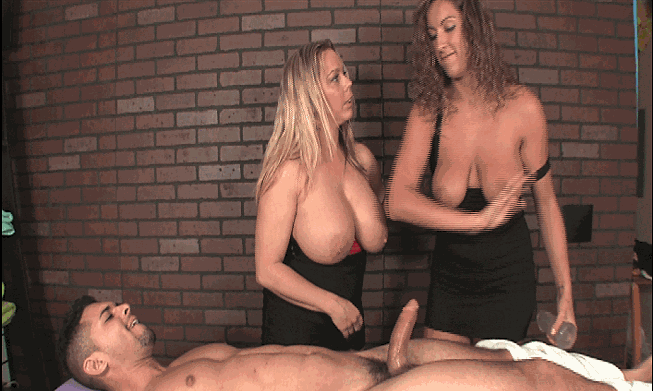 Pumped Then Bashed
Date: July 23, 2022,
11:44 HD Video / 54 Pictures
When Amber and her friend decide to test out their massage skills on Calvin things get out of hand, fast. The horny duo want to see how turned on they can make the poor sap by teasing the fuck out of him while he sits there unable to move with a raging hard-on. They take turns pumping his hard cock at the massage table but then Amber and friend bash the out of his cock only seconds before he is about to unload his man goo. These two femdoms bring him to the edge over and over again until he has no choice but to take matters into his own hands.