Post Orgasm Agony

Post Orgasm Agony description: Charlee Chase loves giving massages because she not only gets to make her clients relax from a stress filled day, but when she's feeling horny she will jerk their cocks too. When Charlee finishes rubbing Kyle down she can tell he is very excited by his erect throbbing cock fully exposed. She gives him a quick stroke when he pops his top instantly, only to be stroked post orgasm in agony as she rubs his quivering cock.
MEMBERS WHO LIKED THIS SCENE ALSO LIKED
Unexpected Post-Orgasm Torture
Date: March 31, 2023,
08:59 HD Video / 54 Pictures
Sometimes what we wish for comes with an unexpected surprise and for Mr. Johnson that means getting his balls busted by a hot masseuse with big bouncy tits. She massages his body and then finishes off by polishing his cock until it explodes and while that would normally be the end of their session, Charlee Chase has even more sinister plans in mind for her client and those plans come to fruition the minute jizz shoots out of his cock.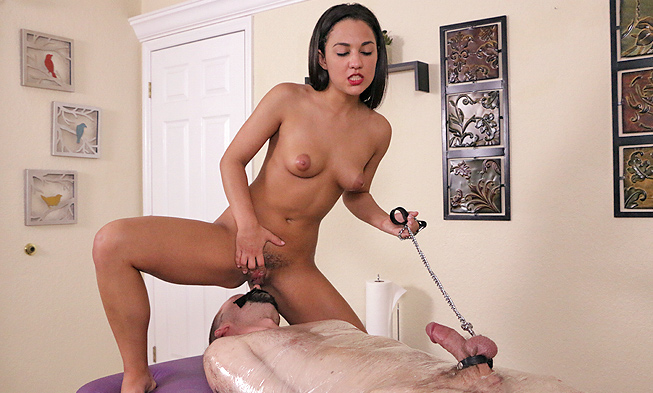 Cock Explosion from Amara Romani
Date: December 9, 2022,
12:15 HD Video / 191 Pictures
Amara Romani loves being in control, so, when she is asked to give a special massage, she knows exactly what to do. She brings this poor guy to the brink of orgasm over and over again. The intense feeling of his swollen balls doesn't help matter as he is in total control by Amara. But when his pleasing gets to hr she ruins his orgasm while his cock explodes.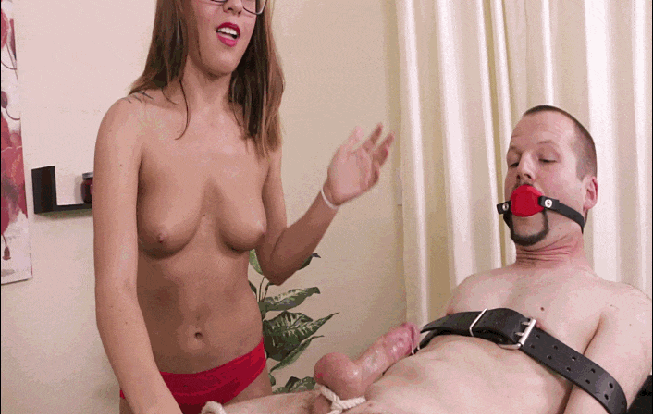 Roxanne Rae Domination
Date: August 27, 2022,
12:28 HD Video / 103 Pictures
Roxanne Rae is all smiley and friendly but she's not one to be walked over as John quickly discovers. He begs for a happy ending but the brunette teen gives him way more than he bargained for. She straps him to the massage table rendering him helpless and then she grabs his cock and ties it up with a rope while jerking him off. The pain caused by the rope is unbearable but the thrill from getting wanked off overrides the pain he feels.