Redhead Ruined Orgasm with Andi James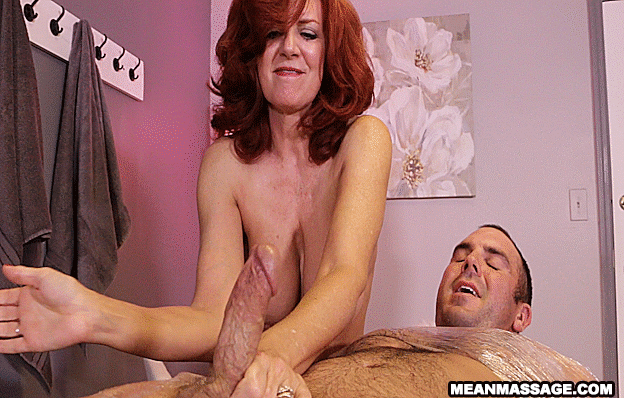 Redhead Ruined Orgasm with Andi James description: You dont mess with Redhead milf masseuse Andi James and brian finds out the hard way. He thinks hes going to get the hottest release in his life but it turms into a ruined orgasm the for poor guy. MILF Andi James focuses all her energy into making him spurt only to ruin it in a big way.
MEMBERS WHO LIKED THIS SCENE ALSO LIKED
Avery Adair: Finish Him!
Date: September 29, 2023,
12:41 HD Video / 122 Pictures
Avery Adair gets so turned on during her massage session that she ends up pulling on her clients pud. She exposes her pink pussy and starts rubbing her clit while she jerks her clients pulsating cock. She wants him to cum but shes going to make him pay for getting her worked up. She brings him to the brink and back again, edging his dick until her begs her to let him cum and when he finally does she ruins him in a big way.
Bella Ink: Post Orgasm Punishment
Date: November 3, 2023,
08:07 HD Video / 49 Pictures
All Bella Ink wants is a smooth, drama-free session at work today but sadly for her, her client has other plans in mind. He's horny with a raging hard-on underneath his towel and as if that isn't bad enough, he has the nerve to reach out and grab the sexy blonde masseuse's big boob.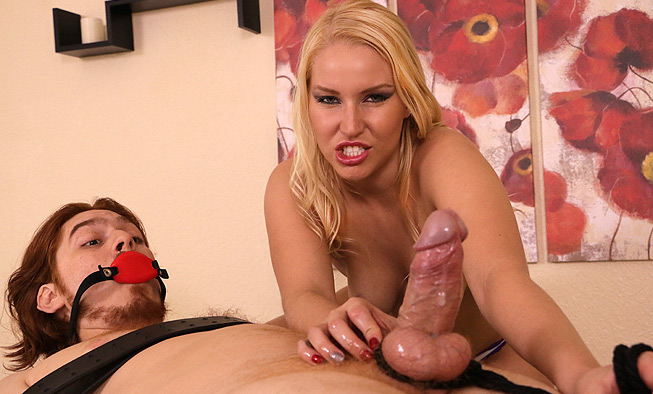 Twitch and Bitch
Date: June 18, 2022,
13:48 HD Video / 115 Pictures
Vanessa Cage is a tough woman and takes zero shits from anyone who crosses her. This sexy massage therapistsh decides to tie her customer on the massage table and gag him. The blonde hottie is going to give him a massage he will never forget. She teases and tortures him while denying his orgasm, until he is squirming for mercy. Finally, the dominant babe ruins his orgasm and leaves him begging for some cum release.