Sabrina Paige: Cock Twitch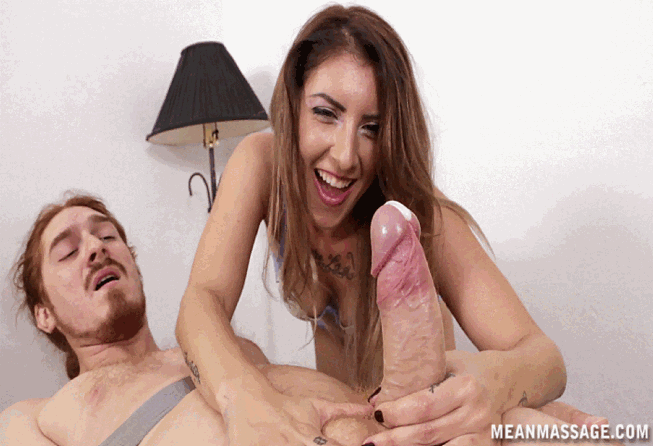 Sabrina Paige: Cock Twitch description: Sabrina Paige likes to tease and torment your cock with her soft hands. She rubs her palm around your cock head and massages your swollen balls at the same time. Your dick oozes pre cum and you need to cum in a bad way. She doesn't think you can hold out much longer so she takes mercy on you and continues to rub your sensitive cockhead and she wont stop until you cum.
MEMBERS WHO LIKED THIS SCENE ALSO LIKED
Lexi Rainz: She Tortured Him
Date: February 19, 2022,
11:33 HD Video / 259 Pictures
Fitness model and massage therapist Lexi Rainz deals with assholes all day long so the last thing she needs is another asshole asking for a happy ending rub n tug. She puts this man in his place by tying him up, and binding him to the massage table. The dude is immobile and it at her complete control. Meanwhile, Lexi Rainz is dishing out a cock milking and she wont stop until his orgasm is ruined in a big way.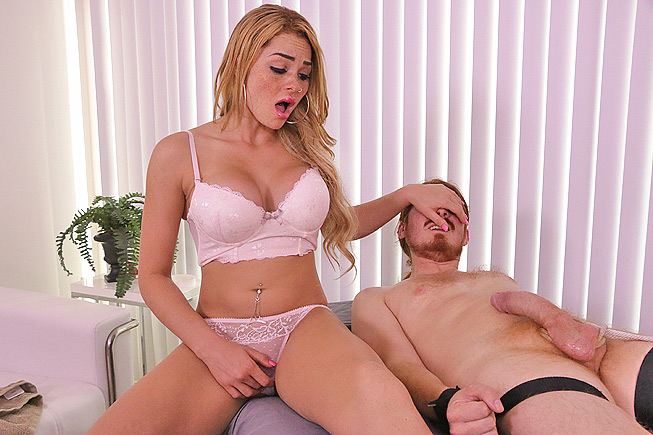 Skyla Novea: Punish Me
Date: May 19, 2023,
12:03 HD Video / 166 Pictures
Skyla Novea loves punishing men who try to grope her during her massage sessions. She loves getting naked and the freckle faces teen exposes her massive boobs. This makes Mike extremely erect as his cock pops out from behind his towel she immediately starts to milk it but ends up ruining him in a major way.
Pleasure with Pain
Date: April 23, 2022,
08:02 HD Video / 68 Pictures
Chloe Skyy is a sexy teen masseuse who knows how to treat rude customers. Today, she is asked for a happy ending service and it takes just a few moments to her to tie her customer's huge-sized cock and give him a painful handjob treatment. The brunette baby dominates this dude's dick and finally ruins his orgasm.