Sierra Nicole: Begging for Release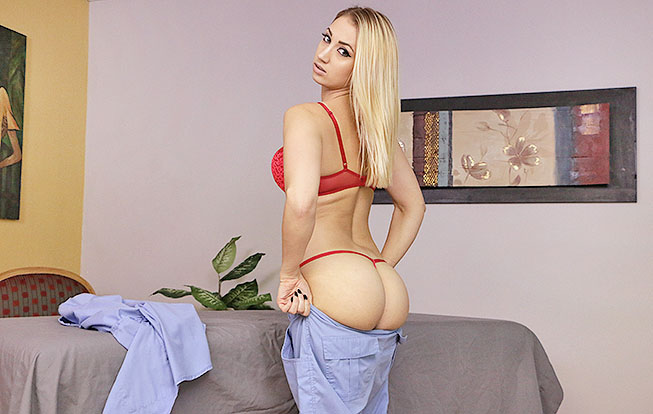 Sierra Nicole: Begging for Release description: Sierra Nicole may seems innocent but when she needs to punish a guy she has the way. Today, the cute looking teen masseuse is asked to give her client a cock massage, so she straps him down and makes him regret for being a jerk. Sierra painfully strokes that dick and denies that poor guy's orgasm, while he is begging for a release.
MEMBERS WHO LIKED THIS SCENE ALSO LIKED
Cum On My Command
Date: June 11, 2022,
14:12 HD Video / 114 Pictures
When Jake asks for a happy ending, big busty babe Jamie Valentine finds the chance to take the upper hand. She does not intend to make him cum so easily so she brings ghim to the edge and ruins his orgasm over and over. The poor sap is about to cry while the sexy masseuse enjoys every moment of teasing and torture.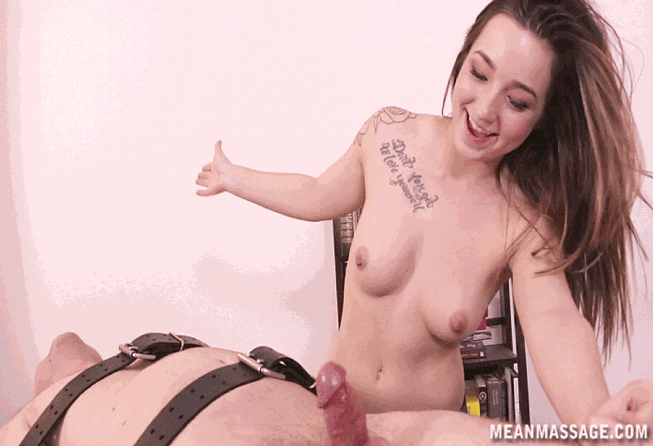 Bambi Brooks: Painful Pleasure
Date: June 9, 2023,
12:45 HD Video / 174 Pictures
Bambi Brooks is a very cute teen massage therapist but dont let her innocent looks fool you because she is known to get down and dirty for any hard cock that appears in front of her at her massage table. Mike wants to get milked, bad, but he must succumb to her wishes in order to get what he wants. She blindfold him and teases his cock so good he explodes hard.
Sensitivity Training with Megan Malibu
Date: February 24, 2023,
11:55 HD Video / 161 Pictures
Megan Malibu's sensitivity training session is nothing like she advertised. Because when James goes in for a massage he ends up getting tied, bound and gagged. Helpless, Megan teases his sensitive cock with her fingers. Bringing him to the brink of orgasm. The man is totally helpless. When she strokes him one final time, his cock twitches, balls tighten up and spurts a massive load all over himself.