Sophia Leone: Loss Of Control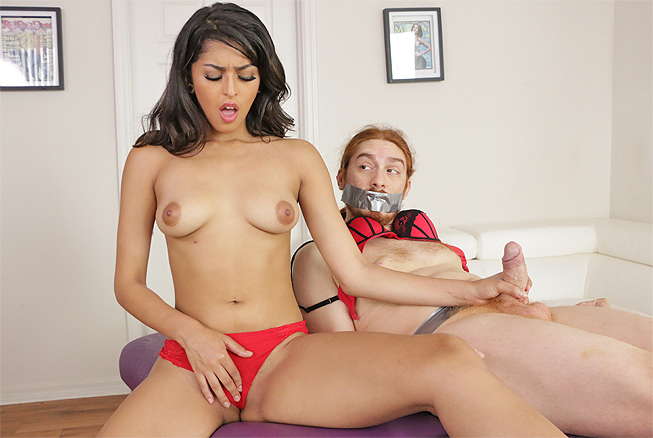 Sophia Leone: Loss Of Control description: Your cock hardens when Sophia Leone prepares to give you the ultimate sensual and relaxing erotic massage. Your body surges with excitement when her soft hands caress your body, your cock gets erect and her eyes light up at how hard you've become. She jerks it gently with her finger tips and teases you so much you become dizzy, but she has other plans in store for you...
MEMBERS WHO LIKED THIS SCENE ALSO LIKED
Sophia Leone: Handjob Domination
Date: February 12, 2022,
10:45 HD Video / 112 Pictures
Would you like Sophia Leone give you a happy ending? Of course you would – and so would the asshole in this video. He's clearly never booked an appointment with her otherwise he'd know that she frowns upon getting asked for a handjob. In fact, she has a special punishment of tying people down and punishing them.
Sensitivity Training with Megan Malibu
Date: February 24, 2023,
11:55 HD Video / 161 Pictures
Megan Malibu's sensitivity training session is nothing like she advertised. Because when James goes in for a massage he ends up getting tied, bound and gagged. Helpless, Megan teases his sensitive cock with her fingers. Bringing him to the brink of orgasm. The man is totally helpless. When she strokes him one final time, his cock twitches, balls tighten up and spurts a massive load all over himself.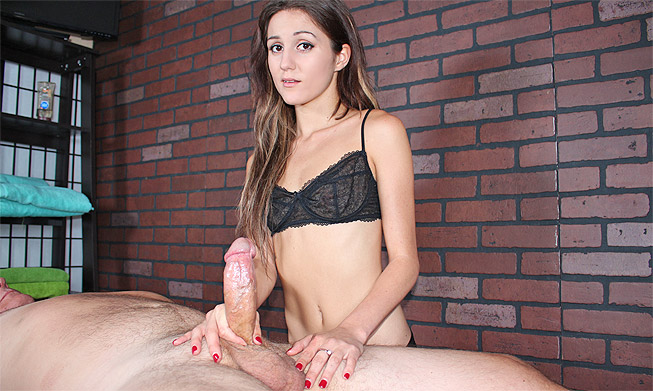 Teen Gives Him An Unfufilled Orgasm
Date: December 23, 2022,
07:52 HD Video / 55 Pictures
Teen massage therapist Renee Roulette hates rude customers, especially if they become demanding. Creepy old guy Joe gets very inappropriate with the fresh new girl, and so she decides to take matters into her own hands by agreeing to stroke his big hard cock but ends up making his orgasm very unfulfilled as his cock bobs up and down from semen spurting out of his cock.