Stimulation Special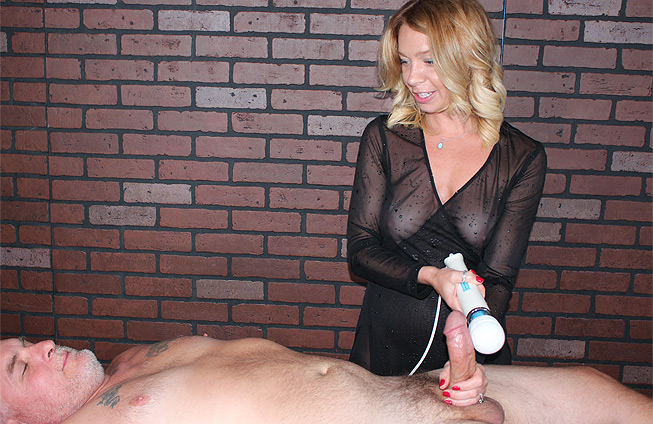 Stimulation Special description: Harley Summers is an experienced massage therapist who totally gets off by putting men in their place. Joe is no exception as he gets the full service special: cock teased and balls squeezed. When she stimulates his shaft with the magic wand things go bad for poor Joe.
MEMBERS WHO LIKED THIS SCENE ALSO LIKED
Bella Ink: Post Orgasm Punishment
Date: November 3, 2023,
08:07 HD Video / 49 Pictures
All Bella Ink wants is a smooth, drama-free session at work today but sadly for her, her client has other plans in mind. He's horny with a raging hard-on underneath his towel and as if that isn't bad enough, he has the nerve to reach out and grab the sexy blonde masseuse's big boob.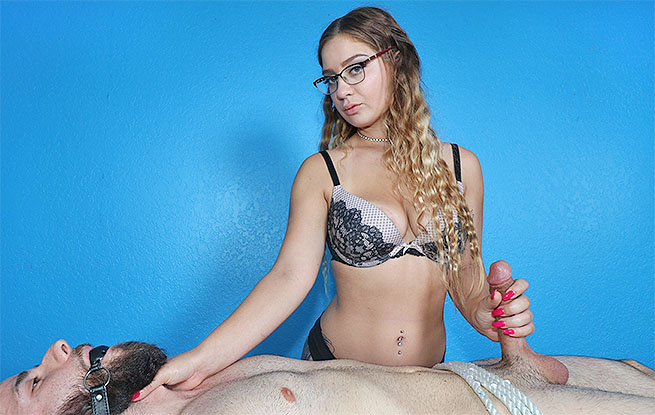 Rose Woods: Tied and Bound
Date: August 15, 2021,
10:03 HD Video / 47 Pictures
Teenage massage therapist Rose Woods is definitely inexperienced, but dont let her innocence fool you, because when she ties up and binds her client to her massage table, she teases the fuck out of him. The cute amateur jerks his cockhead and slaps his shaft delaying his orgasm and when he does finally cum she ruins his massage experience.
Kitty Carrera Ruins Him
Date: November 7, 2021,
12:16 HD Video / 209 Pictures
Kitty Carrera loves pampering her clients but she also likes to pamper herself when things get a little hot. Which is why when Dave pulls out his cock she agrees to milk it but she wants to cum first. She ties and binds him to the table and rides his face until she creams and them makes him cream in a big way by ruining his orgasm.