Tied, Bound and Gagged with Alyssa Kayson

Tied, Bound and Gagged with Alyssa Kayson description: When her clients ask for something special, Alyssa Kayson knows just what they want. And Brad loves nothing more than getting his throbbing dick teased till the point of explosion. When he gets tied up, bound and gagged the poor guy is no longer in control as Alyssa teases the hell out of his dick and ruins his orgasm.
MEMBERS WHO LIKED THIS SCENE ALSO LIKED
Chloe Cooper: Big Cock Got DENIED
Date: March 5, 2022,
11:10 HD Video / 322 Pictures
Chloe Cooper goes mad when a client of hers asks for a happy ending massage and as a result she punishes him in a big way.The super sexy massage therapist ties this guy on her massage table and starts jerking him off but she just wont let him cum until she edges his big cock for what seems like hours.
Abused and Ashed On
Date: February 17, 2023,
09:42 HD Video / 49 Pictures
Cruel and sadistic Payton Hall smokes a cigarette while giving this poor sap a rub down. She ties him up and proceeds to ash over his body as she milks his hard cock. Payton is so cruel when the guy is ready to cum she ruins his orgasm by pulling away watching his semen shoot all over the place.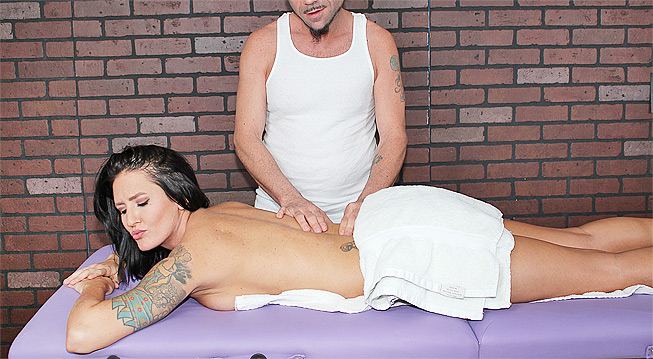 Sweet Release
Date: September 15, 2023,
08:59 HD Video / 79 Pictures
When Flynt's new client wants more than just a massage, he is hesitant to oblige because its against policy. But she is so hot he cant help but pull out his cock and have the horny woman start stroking it right then and there. Stacy pulls and strokes on his cock so well he cums instantly between her soft hands.