Too Much Pre-Cum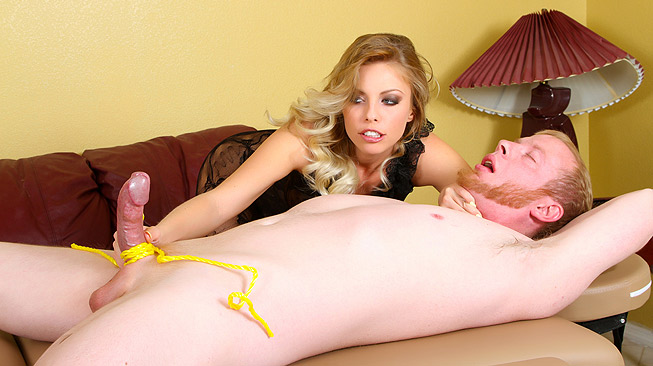 Too Much Pre-Cum description: Britney Amber is a professional masseuse who likes kinky situations. The blonde sex bomb welcomes Mitch, her 2 o' clock appointment and she has a special treatment in mind for him. The dominant lady notices her touches cause her client a hard on, so she decides to show him who is the boss here. She starts slapping and stroking his dick, and then, she uses rope to tie his erected boner tightly and teases it with her black leather boots. Finally, the blonde hottie ruins the poor guy's orgasm and lets him lying on the massage table.
MEMBERS WHO LIKED THIS SCENE ALSO LIKED
Michelle Martinez: Immense Release
Date: July 14, 2023,
09:44 HD Video / 42 Pictures
One look at Michelle Martinez and you know shes down for whatever. She rubs your body with her hands and she admires your already hard cock.She grips it and pumps it a few times and you get harder and harder and this turns her on. She wants to see your big cock cum and you want to show her how hard your cum will be. Your orgasm is intense as she stops jerking it right at the moment of orgasm as your load shoots and spurts our a very large cumload Michelle watches with delight.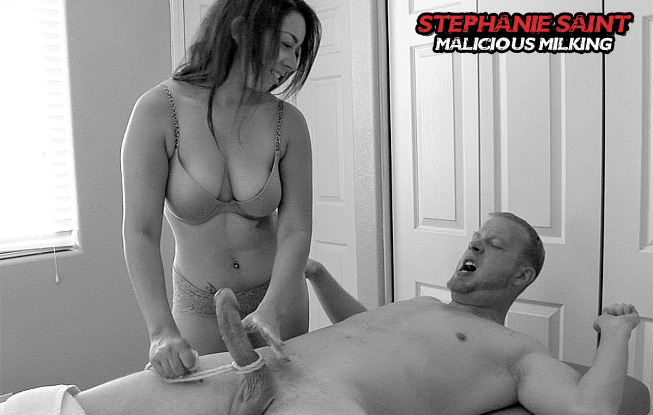 Stephanie Saints Malicious Milking
Date: March 24, 2023,
13:12 HD Video / 142 Pictures
Although she looks innocent and angelic, Stephanie Saint has an unpleasant side to her which involves taking unsuspecting men, tying them up and teasing their hard dicks while mocking them when they cant cum. That's exactly what happens to Mitch when he tries to pull a fast one on Stephanie while getting a massage.
Brutal Femdom Massage
Date: September 15, 2023,
08:59 HD Video / 79 Pictures
Feisty latina teen Sophia Leone crashes her moms car and asks her step dad to take the blame but he knows that doing that will put him in the sexless dog house for months so he reaches a compromise with the teen babe where he makes her give him all the sex he wants in exchange for him enduring his wifes wrath on her behalf. The horny step father makes the slender teen suck his giant cock before fucking her in three different positions and eventually shooting his creamy load all over her face.