Tweak My Twat You Pathetic Fuck!

Tweak My Twat You Pathetic Fuck! description: Odette Delacroix is horny as fuck during this massage session and lucky for Pike he gets to get his dick jerked while sticking his tongue all over her quivering clit, however thing go bad for the poor sucker as he gets his orgasm ruined when Odette says he did not do a good job tweaking her little pussy so she gets mad as fuck.
MEMBERS WHO LIKED THIS SCENE ALSO LIKED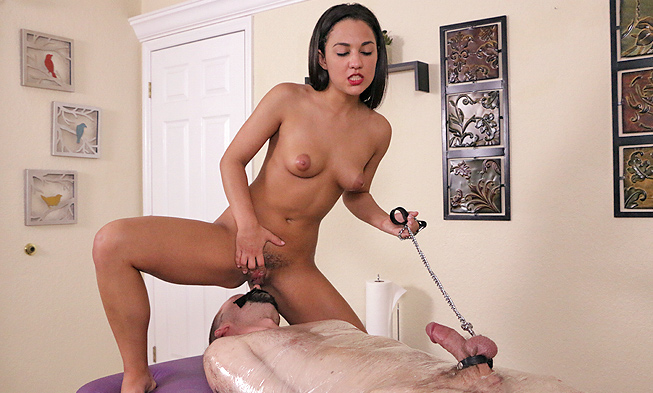 Cock Explosion from Amara Romani
Date: December 9, 2022,
12:15 HD Video / 191 Pictures
Amara Romani loves being in control, so, when she is asked to give a special massage, she knows exactly what to do. She brings this poor guy to the brink of orgasm over and over again. The intense feeling of his swollen balls doesn't help matter as he is in total control by Amara. But when his pleasing gets to hr she ruins his orgasm while his cock explodes.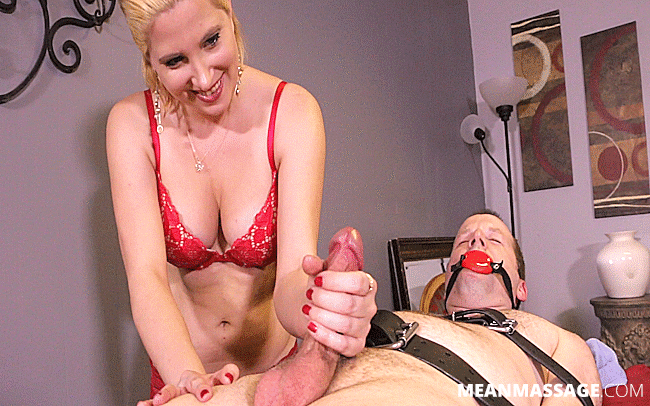 Orgasm Denied - Sandra
Date: October 31, 2021,
11:43 HD Video / 156 Pictures
Any masseuse can give a happy ending, but Sandra takes it to a different level when she toed and binds her client to the table and wont stop teasing him until he begs her to stop. This poor sucker things hes going to spurt his man goo, but instead this cruel bitch ruins it for him in a big way.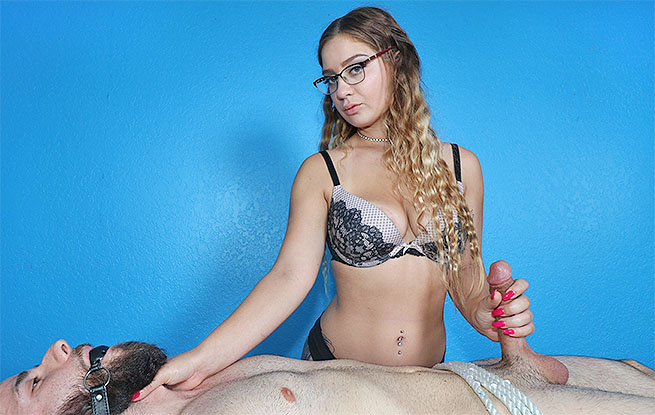 Rose Woods: Tied and Bound
Date: August 15, 2021,
10:03 HD Video / 47 Pictures
Teenage massage therapist Rose Woods is definitely inexperienced, but dont let her innocence fool you, because when she ties up and binds her client to her massage table, she teases the fuck out of him. The cute amateur jerks his cockhead and slaps his shaft delaying his orgasm and when he does finally cum she ruins his massage experience.