MEMBERS WHO LIKED THIS SCENE ALSO LIKED
Put In His Place
Date: July 2, 2022,
06:57 HD Video / 61 Pictures
Leigh Rose loves her new massage job because she gets to make her clients feel good. But what they didn't tell her is that Pike has a monster cock and a bad attitude. She puts him in his place by teasing the fuck out of him until he begs to cum. Watch Pike squirm as he is brought to the edge over and over again while she jerks him off. She finally takes mercy on him allowing him to explode all over himself.
Dare You To Cum
Date: October 1, 2022,
11:22 HD Video / 80 Pictures
Dani Dare is an experienced massage therapist with a dark side. She loves nothing more than being in complete control and that's what happens to Joe when she makes him her personal slave. Watch as the as the queen of tease does her thing until he moans uncontrollably in teasing agony.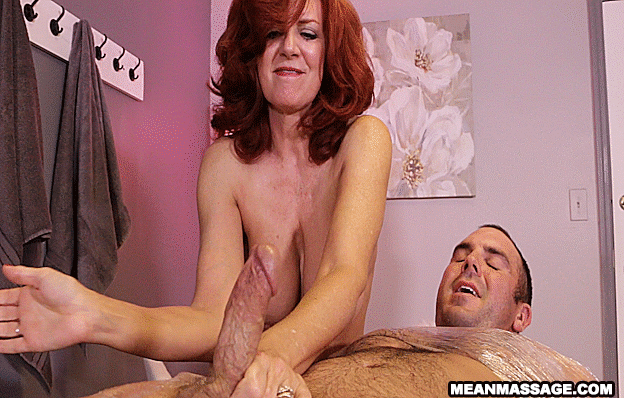 Redhead Ruined Orgasm with Andi James
Date: January 29, 2022,
12:01 HD Video / 168 Pictures
You dont mess with Redhead milf masseuse Andi James and brian finds out the hard way. He thinks hes going to get the hottest release in his life but it turms into a ruined orgasm the for poor guy. MILF Andi James focuses all her energy into making him spurt only to ruin it in a big way.