Step-Mom is not impressed
MEMBERS WHO LIKED THIS SCENE ALSO LIKED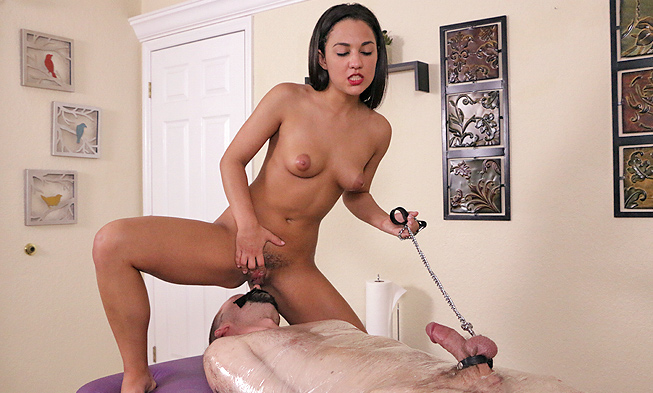 Cock Explosion from Amara Romani
Date: December 9, 2022,
12:15 HD Video / 191 Pictures
Amara Romani loves being in control, so, when she is asked to give a special massage, she knows exactly what to do. She brings this poor guy to the brink of orgasm over and over again. The intense feeling of his swollen balls doesn't help matter as he is in total control by Amara. But when his pleasing gets to hr she ruins his orgasm while his cock explodes.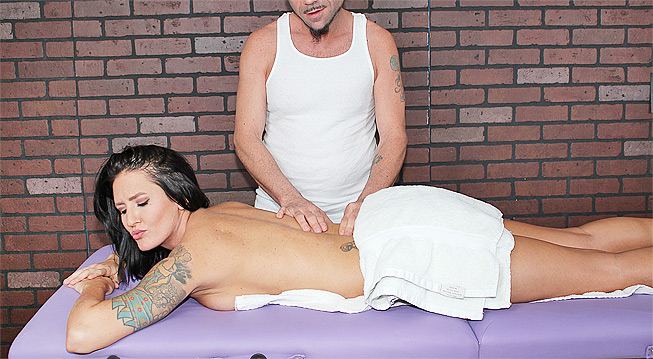 Sweet Release
Date: September 15, 2023,
08:59 HD Video / 79 Pictures
When Flynt's new client wants more than just a massage, he is hesitant to oblige because its against policy. But she is so hot he cant help but pull out his cock and have the horny woman start stroking it right then and there. Stacy pulls and strokes on his cock so well he cums instantly between her soft hands.
Stroke It Out
Date: January 8, 2022,
07:39 HD Video / 60 Pictures
Isabella Gonzalez is a naughty teen masseuse who does not like perverted customers. Today she is asked for an extra service and she does not want to disappoint her client. While the perverted man is blindfold she uses her plastic sex toy to fuck his cock, making him think he is actually fucking her teen pussy. The cute masseuse makes this man cum for her but she is never going to let him know the truth. "Did my pussy feel good, you pervert?"