Mrs. Hall's Intense Edging Session
MEMBERS WHO LIKED THIS SCENE ALSO LIKED
Crystal Rush: Russian Ruined Orgasm
Date: November 13, 2021,
11:28 HD Video / 116 Pictures
Crystal Rush is a hot Russian masseuse who knows how to treat men who are total assholes. Today, when this super sexy chick is asked to give her client a happy ending massage she decides to make him pay. Crystal ties and binds that jerk on her massage table and punishes him by stroking his cock and ruining his epic orgasm.
Happy Endings
Date: November 27, 2021,
16:45 HD Video / 137 Pictures
Professional masseuse Brianna gets angry when her new client asks for a happy ending massage. The dominant lady wants to make him pay for arousing her and she knows exactly how to do that. She straps him down and ties his balls and dick with rope and takes the upper hand as she teases, slaps and dominates this poor guy's boner. The redhead hottie keeps humiliating this young guy and jerking his cock for a long time. Finally, she ruins his orgasm again and again, making him feel desperate.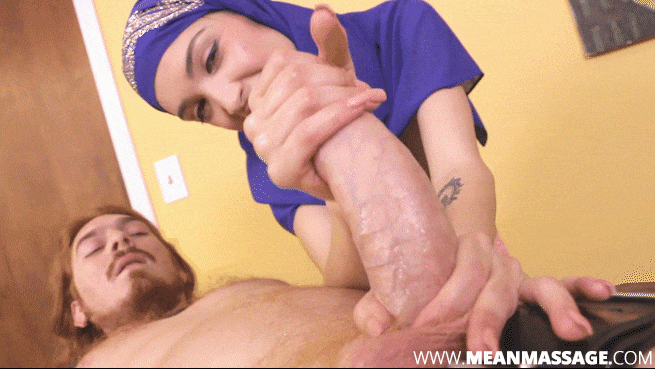 Jericha Jem: Arabian Hijab Handjob
Date: August 1, 2021,
11:21 HD Video / 173 Pictures
Dont let the hijab fool you because this hottie Jericha Jem is someone you don't want to fuck with. Mike finds out the hard way when he gets tied, bound and tortured by her incessant cock teasing. Jericha strokes his cock tip just to the edge, but brings him back down over and over again until the slave unloads buckets of warm semen.