MEMBERS WHO LIKED THIS SCENE ALSO LIKED
Aria Michaels: Tied, Bound and Teased
Date: June 6, 2021,
09:24 HD Video / 231 Pictures
Aria Michaels may looks innocent but she knows how to handle guys like Tom. This guy wants to take advantage of the innocent massage therapist only to get the tables turned on him. Aria ties and binds him to the table and proceeds to milk his pulsating cockhead to the point he begs for her to let him cum and when she does she ruins his orgasm big time.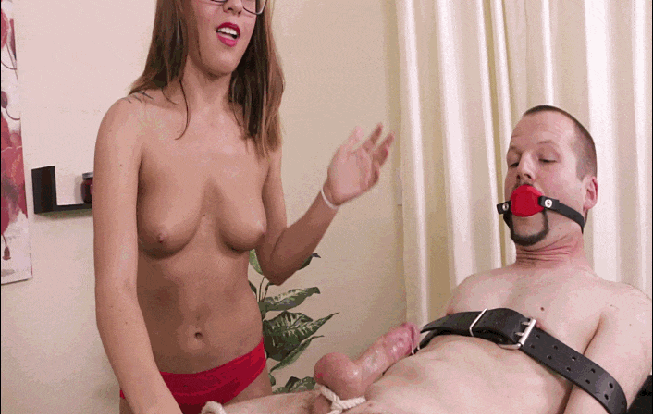 Roxanne Rae Domination
Date: August 27, 2022,
12:28 HD Video / 103 Pictures
Roxanne Rae is all smiley and friendly but she's not one to be walked over as John quickly discovers. He begs for a happy ending but the brunette teen gives him way more than he bargained for. She straps him to the massage table rendering him helpless and then she grabs his cock and ties it up with a rope while jerking him off. The pain caused by the rope is unbearable but the thrill from getting wanked off overrides the pain he feels.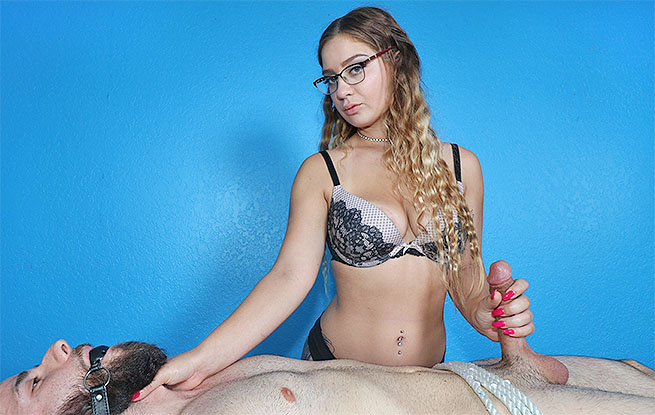 Rose Woods: Tied and Bound
Date: August 15, 2021,
10:03 HD Video / 47 Pictures
Teenage massage therapist Rose Woods is definitely inexperienced, but dont let her innocence fool you, because when she ties up and binds her client to her massage table, she teases the fuck out of him. The cute amateur jerks his cockhead and slaps his shaft delaying his orgasm and when he does finally cum she ruins his massage experience.