MEMBERS WHO LIKED THIS SCENE ALSO LIKED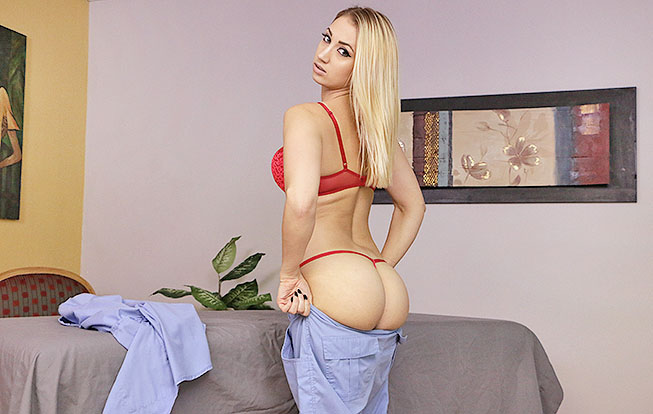 Sierra Nicole: Begging for Release
Date: May 9, 2021,
12:41 HD Video / 158 Pictures
Sierra Nicole may seems innocent but when she needs to punish a guy she has the way. Today, the cute looking teen masseuse is asked to give her client a cock massage, so she straps him down and makes him regret for being a jerk. Sierra painfully strokes that dick and denies that poor guy's orgasm, while he is begging for a release.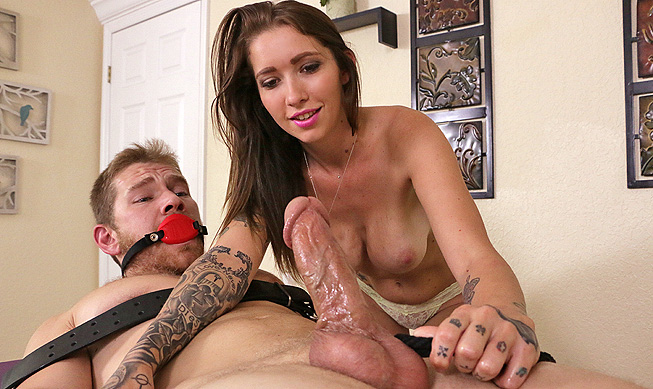 Callie Nicole: Controlled Orgasm
Date: December 16, 2022,
11:47 HD Video / 152 Pictures
You don't fuck with femdom masseuse Callie Nicole. The tattooed dominatrix knows exactly what to do when she wants men to moan from her incessant teasing massage sessions. Alex gets tied and bound and she feverishly strokes his dick instantly giving him an erection. She ball gags him and brings him to the brink of orgasm until her simply cant take it.
Rikki Rumor: My Game, My Rules
Date: June 2, 2023,
12:36 HD Video / 160 Pictures
Mike wants his cock tugged so bad he agrees to get tied and bound by the feisty teen Rikki Rumor. When his cock become secret she agrees to make him cum, but its by her rules only. This involves intense cock edging, teasing and humiliation as the sad sack gets denied his much anticipated orgasm.