MEMBERS WHO LIKED THIS SCENE ALSO LIKED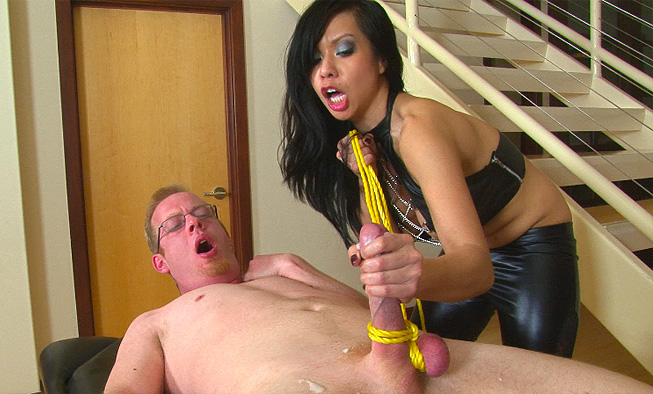 Asian Persuasion
Date: August 20, 2022,
11:21 HD Video / 84 Pictures
Unlucky Mitch orders the "full package" massage hoping hell get the full service treatment but what they didn't tell him was that Asian sexpot Kimmy Lee is all about putting men in their places and that's what happens to the poor guy when he gets his balls tied to tight he almost passed out after ejaculating all over himself.
Cherry Morgan Ruined Orgasm
Date: September 17, 2022,
06:27 HD Video / 46 Pictures
Blonde babe Cherry Morgan hates semen, she thinks is soo gross. She refuses to jerk Russel's hard cock after his massage unless she gets a hefty tip. She jerks him off reluctantly and when he starts cumming buckets of jizz she ruins his orgasm in a big way.
Mr. Franklins Monster Cock Ruined
Date: January 6, 2023,
08:01 HD Video / 37 Pictures
Mr. Franklin's big hard cock gets rubbed and tugged by innocent massage therapist babe Cloe Palmer. This teen appears inexperienced in the massage category but her cock milking skills are above average as she bring s Mr. Franklin to the edge only to ruin it as his big cock spurts out semen all over the place.