MEMBERS WHO LIKED THIS SCENE ALSO LIKED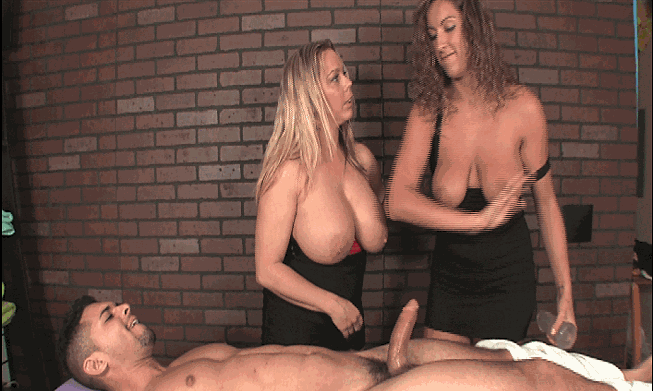 Pumped Then Bashed
Date: July 23, 2022,
11:44 HD Video / 54 Pictures
When Amber and her friend decide to test out their massage skills on Calvin things get out of hand, fast. The horny duo want to see how turned on they can make the poor sap by teasing the fuck out of him while he sits there unable to move with a raging hard-on. They take turns pumping his hard cock at the massage table but then Amber and friend bash the out of his cock only seconds before he is about to unload his man goo. These two femdoms bring him to the edge over and over again until he has no choice but to take matters into his own hands.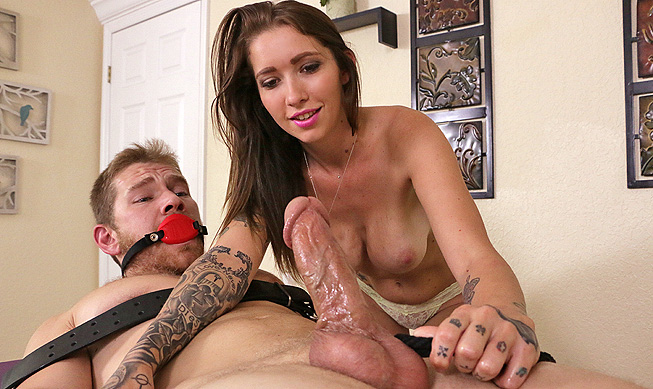 Callie Nicole: Controlled Orgasm
Date: December 16, 2022,
11:47 HD Video / 152 Pictures
You don't fuck with femdom masseuse Callie Nicole. The tattooed dominatrix knows exactly what to do when she wants men to moan from her incessant teasing massage sessions. Alex gets tied and bound and she feverishly strokes his dick instantly giving him an erection. She ball gags him and brings him to the brink of orgasm until her simply cant take it.
Crystal Rush: Russian Ruined Orgasm
Date: November 13, 2021,
11:28 HD Video / 116 Pictures
Crystal Rush is a hot Russian masseuse who knows how to treat men who are total assholes. Today, when this super sexy chick is asked to give her client a happy ending massage she decides to make him pay. Crystal ties and binds that jerk on her massage table and punishes him by stroking his cock and ruining his epic orgasm.