Spurt your load on my boobs
MEMBERS WHO LIKED THIS SCENE ALSO LIKED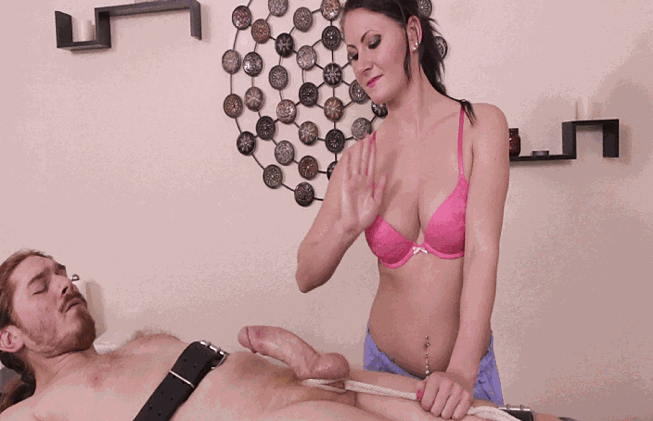 Stella Stone: Painful Teasing with Torture
Date: April 7, 2023,
11:09 HD Video / 206 Pictures
What starts out as a simple session soon turns into a rather painful handjob for a horny man when his beautiful masseuse Stella Stone unleashes her darker side on him. She straps him down to her table rendering him completely helpless and then proceeds to tightly wrap a rope around his balls and the base of his cock, teasing and torturing him into agony.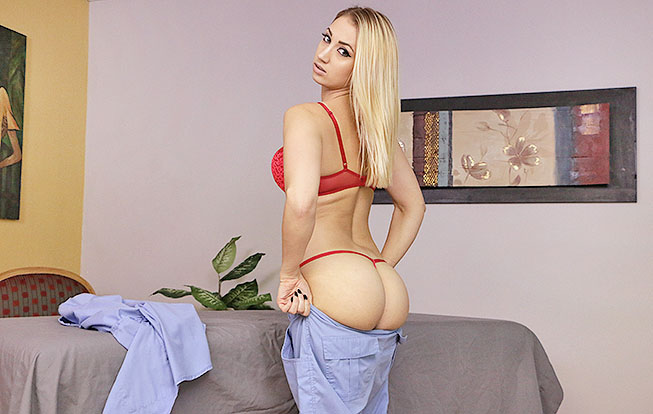 Sierra Nicole: Begging for Release
Date: May 9, 2021,
12:41 HD Video / 158 Pictures
Sierra Nicole may seems innocent but when she needs to punish a guy she has the way. Today, the cute looking teen masseuse is asked to give her client a cock massage, so she straps him down and makes him regret for being a jerk. Sierra painfully strokes that dick and denies that poor guy's orgasm, while he is begging for a release.
Extreme Case of Blue Balls
Date: November 11, 2022,
15:50 HD Video / 286 Pictures
MILF Massage therapist Daisy Dalton is one cruel bitch, all because Kyle wanted a handjob she decided to ruin his orgasm in a big way. She jerks him off so good, the kid almost blows his load in seconds, only she pulls back every time his balls tighten up. After an eternity of handjobing and stroking his throbbing dick he blows his was only to have her pull away.