MEMBERS WHO LIKED THIS SCENE ALSO LIKED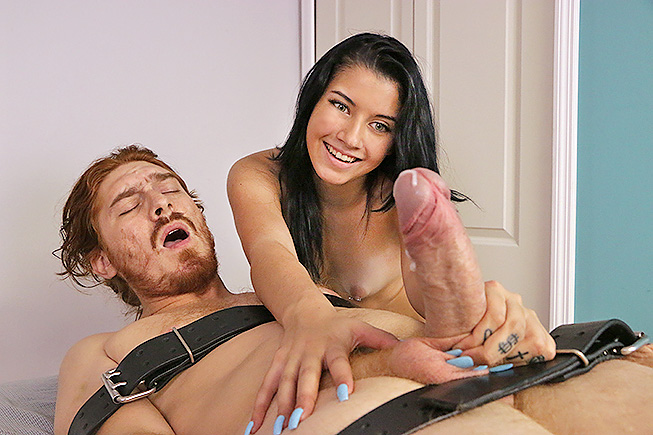 Nikki Vixen: Deny Your Anticipated Orgasm
Date: November 9, 2023,
12:14 HD Video / 136 Pictures
You knew you'd get a hot massage therapist and Nikki Vixen turn you on in a big way. her soft hands rubbing across your tense body makes your cock hard as fuck and she notices your bulge for the corner of her eye. She offers to give you a happy ending handjob, but with a price. She brings you to ecstasy only to completely ruin you in the end ad your much anticipated orgasm gets ruined by the cruel beauty.
Extreme Case of Blue Balls
Date: November 11, 2022,
15:50 HD Video / 286 Pictures
MILF Massage therapist Daisy Dalton is one cruel bitch, all because Kyle wanted a handjob she decided to ruin his orgasm in a big way. She jerks him off so good, the kid almost blows his load in seconds, only she pulls back every time his balls tighten up. After an eternity of handjobing and stroking his throbbing dick he blows his was only to have her pull away.
Unexpected Post-Orgasm Torture
Date: March 31, 2023,
08:59 HD Video / 54 Pictures
Sometimes what we wish for comes with an unexpected surprise and for Mr. Johnson that means getting his balls busted by a hot masseuse with big bouncy tits. She massages his body and then finishes off by polishing his cock until it explodes and while that would normally be the end of their session, Charlee Chase has even more sinister plans in mind for her client and those plans come to fruition the minute jizz shoots out of his cock.