MEMBERS WHO LIKED THIS SCENE ALSO LIKED
Lexi Rainz: She Tortured Him
Date: February 19, 2022,
11:33 HD Video / 259 Pictures
Fitness model and massage therapist Lexi Rainz deals with assholes all day long so the last thing she needs is another asshole asking for a happy ending rub n tug. She puts this man in his place by tying him up, and binding him to the massage table. The dude is immobile and it at her complete control. Meanwhile, Lexi Rainz is dishing out a cock milking and she wont stop until his orgasm is ruined in a big way.
Put In His Place
Date: July 2, 2022,
06:57 HD Video / 61 Pictures
Leigh Rose loves her new massage job because she gets to make her clients feel good. But what they didn't tell her is that Pike has a monster cock and a bad attitude. She puts him in his place by teasing the fuck out of him until he begs to cum. Watch Pike squirm as he is brought to the edge over and over again while she jerks him off. She finally takes mercy on him allowing him to explode all over himself.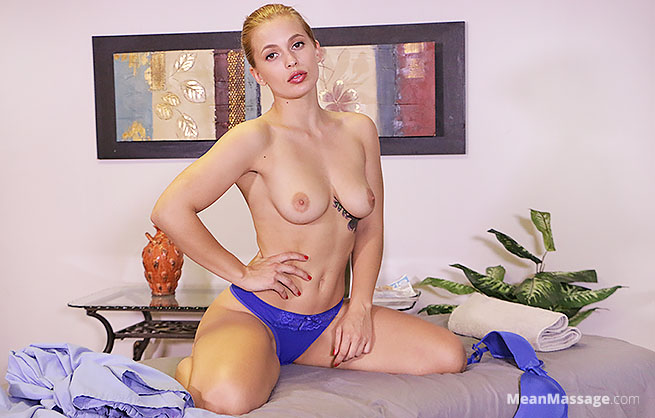 Sloan Harper: Assholes Never Learn
Date: October 3, 2021,
11:21 HD Video / 206 Pictures
Assholes never learn. They should know better than to ask Sloan Harper for happy endings but they don't so when one of them nags her for one, the cute massage therapist plays along as this hot new video from MeanMassage.com