MEMBERS WHO LIKED THIS SCENE ALSO LIKED
Vicky Vixxx: Tied and Bound
Date: May 2, 2021,
11:27 HD Video / 56 Pictures
Meeting a new client is often intimidating for an untrained masseuse but Vicky Vixxx has been massaging men for a while so she's not new to this rodeo which explains why she's so comfortable with her client. In fact she bypasses traditional massaging and heads straight to the kinky part by convincing the horny client to play along with her games.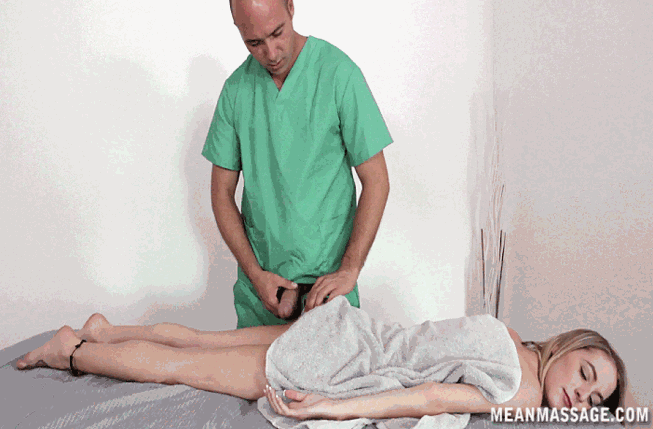 Narlie Reese: Constrained Release
Date: June 23, 2023,
13:00 HD Video / 197 Pictures
You had no idea you where going to massage a hot blonde girl when she booked the session. When you see her your cock gets hard as a rock. She's a little hesitant about a man giving her a massage, but you seem like a nice guy. She lays on the table and you rub her body with oil. Her skinny legs and tight ass make your cock swell even harder. You pull it out and start jerking it. She cant see you so you figure you can rub one out and spurt on her legs. Your hormones get the better of you and you start rubbing your pulsating cock on her legs.
Athena Amour: Anticipated Orgasm Denied
Date: January 20, 2023,
13:05 HD Video / 183 Pictures
Jake agrees to play by Athena Amour's rules and those rules involve much more that just a massage with release. Jake gets gagged and becomes a submissive sissy boy when Athena starts to aggressively milk his hard cock. Jake quickly gets a serious case of blue balls form repeated bouts of edging, only to erupt over the edge when she ruins his orgasm.