MEMBERS WHO LIKED THIS SCENE ALSO LIKED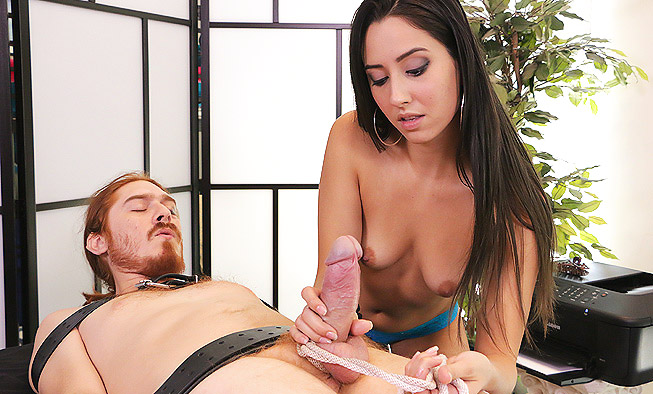 Complete Cum Control
Date: September 10, 2022,
09:48 HD Video / 93 Pictures
Rachel Rose loves it when guys get erections at her massage table, because that means she gets to milk them dry. Unfortunately for Mike he gets his orgasm ruined by Rachel as he gets teased to the point of explosion when she leaves him hanging.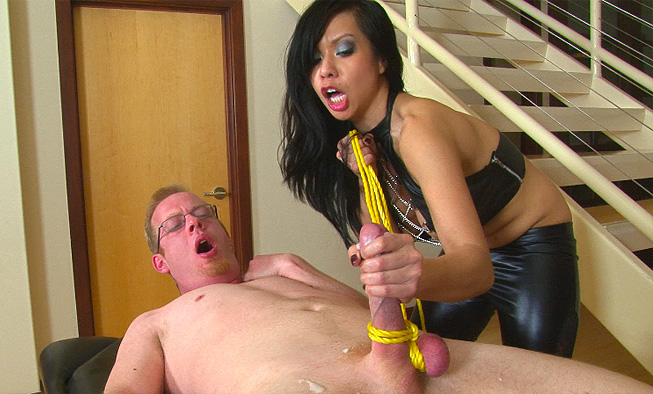 Asian Persuasion
Date: August 20, 2022,
11:21 HD Video / 84 Pictures
Unlucky Mitch orders the "full package" massage hoping hell get the full service treatment but what they didn't tell him was that Asian sexpot Kimmy Lee is all about putting men in their places and that's what happens to the poor guy when he gets his balls tied to tight he almost passed out after ejaculating all over himself.
No Rush To Cum
Date: December 18, 2021,
12:01 HD Video / 99 Pictures
Brandon has made a huge mistake asking his new masseuse Tara Holiday for a happy ending. The dominant lady does not seem to bother, however, when she ties him on the massage table it seems things are not going well for him. The mature masseuse is going to enjoy punishing him, and this treatment will last long. The big-titted lady is jerking his huge-sized cock and teases him but she does not allow him to cum until he can't hold it anymore.