Happy ending handjob FAIL
MEMBERS WHO LIKED THIS SCENE ALSO LIKED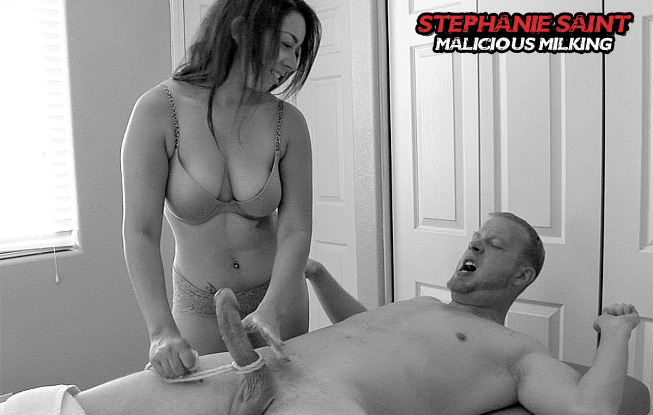 Stephanie Saints Malicious Milking
Date: March 24, 2023,
13:12 HD Video / 142 Pictures
Although she looks innocent and angelic, Stephanie Saint has an unpleasant side to her which involves taking unsuspecting men, tying them up and teasing their hard dicks while mocking them when they cant cum. That's exactly what happens to Mitch when he tries to pull a fast one on Stephanie while getting a massage.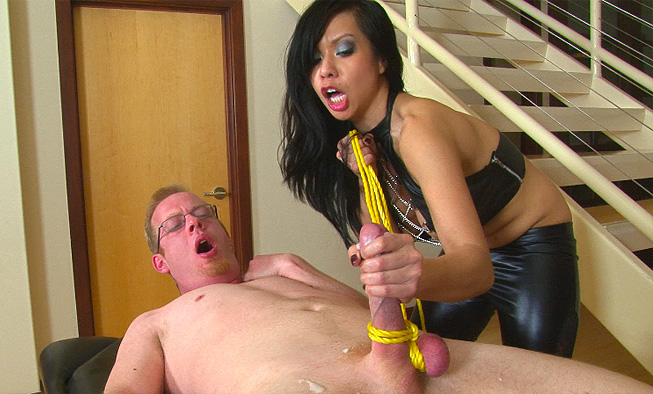 Asian Persuasion
Date: August 20, 2022,
11:21 HD Video / 84 Pictures
Unlucky Mitch orders the "full package" massage hoping hell get the full service treatment but what they didn't tell him was that Asian sexpot Kimmy Lee is all about putting men in their places and that's what happens to the poor guy when he gets his balls tied to tight he almost passed out after ejaculating all over himself.
Abused And Assaulted by Maria Jade
Date: October 20, 2023,
06:14 HD Video / 48 Pictures
Bill got himself tied, bound and gagged by mean bitch Maria Jade and his only hope for survival is to cum! Maria beats his cock mercilessly while he tries to maintain his erection. She jerks his cock with a fierce grip and rubs his sensitive cock head until pre-cum starts oozing out of it. When he finally does come, the dirty talking Marie punishes him in a big way.