Addie Andrews: Ruined Orgasm Queen

Addie Andrews: Ruined Orgasm Queen description: You can call her Addie Andrews or you can call her the ruined orgasm queen because thats what happened to Mike when he tried to pull a fast one after his sensual massage. Addie Andrews is not one to be fucked around with, so this blonde porn babe gave him a rub n tug he wont ever forget. She brings him to the brink, only to pull away when his dick starts to spurt that warm white cum.
MEMBERS WHO LIKED THIS SCENE ALSO LIKED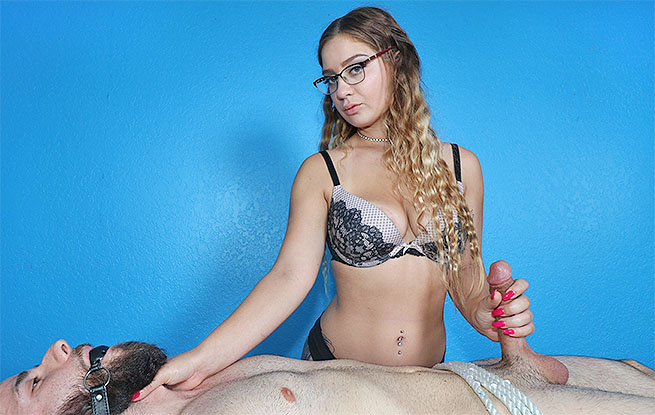 Rose Woods: Tied and Bound
Date: August 15, 2021,
10:03 HD Video / 47 Pictures
Teenage massage therapist Rose Woods is definitely inexperienced, but dont let her innocence fool you, because when she ties up and binds her client to her massage table, she teases the fuck out of him. The cute amateur jerks his cockhead and slaps his shaft delaying his orgasm and when he does finally cum she ruins his massage experience.
Ally Tate: Aching to Ejaculate
Date: July 7, 2023,
11:24 HD Video / 246 Pictures
Your cock gets erect the moment you see Ally Tate is your massage therapist. She's petite and gentle, and this turns you on in a big way. She rubs you down and torments you with her sexy voice. Your hard cock pokes out of your towel and she takes notice. Her eyes widen and you know at this point shes going to rub it too. She grips your cock and pumps it a few times. This turns her on too. Your cock tingles and your about to explode and when you do your in for a ruined orgasm.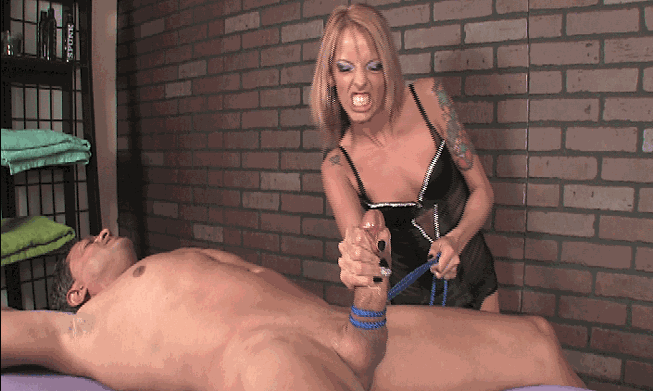 Mistress of Ruined Orgasms
Date: July 9, 2022,
09:00 HD Video / 45 Pictures
If Pike knew what was going to happen he probably wouldn't have asked for a happy ending. Because Violet Skye is in a bitchy mood today and the last thing she is going to do is make his monster cock erupt with pleasure. Watch as Violet teases the fuck out of the hung stud and make him beg in agony as she ruins his throbbing cock.