Lexi Luna is in control
Lexi Luna is in control description: Guys beware, if you walk into Lexi Luna's massage room and ask for a happy ending, you're in for a very naughty treat as one guy finds out the hard way when the smiling brunette ties him to her table and slaps the shit out of his cock while ruining his orgasm.
MEMBERS WHO LIKED THIS SCENE ALSO LIKED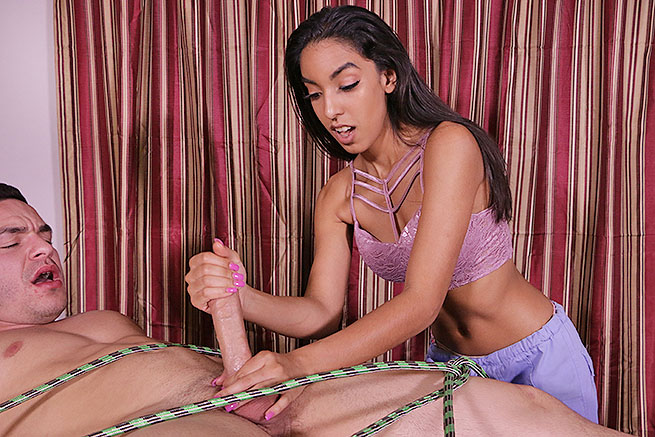 Claire Black: Arab Femdom Torture
Date: October 10, 2021,
11:56 HD Video / 203 Pictures
Stunning Arab teen Claire Black dishes out a ruined orgasm to her client who dared to disrespect her. She ties and binds him to her table and teases his cock relentlessly while stoking his balls. When this guy finally cums, she ruins him in a big way but she doesn't stop there while she teases him post orgasm.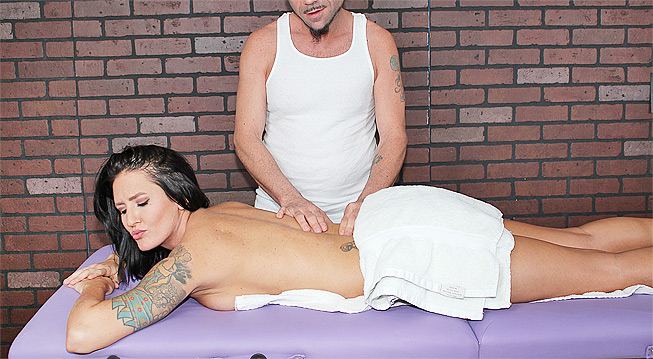 Sweet Release
Date: September 15, 2023,
08:59 HD Video / 79 Pictures
When Flynt's new client wants more than just a massage, he is hesitant to oblige because its against policy. But she is so hot he cant help but pull out his cock and have the horny woman start stroking it right then and there. Stacy pulls and strokes on his cock so well he cums instantly between her soft hands.
Jessica Torres: Edging His Monster Cock
Date: April 21, 2023,
12:20 HD Video / 140 Pictures
Experienced massage therapist, Jessica Torres certainly puts Mike in his place when he demands a cock milking. The guys gets more than be bargained for when she pulls out the restraints and ball gags him. Watch as he squirms and his cock titches for the incessant teasing.