Callie Nicole: Controlled Orgasm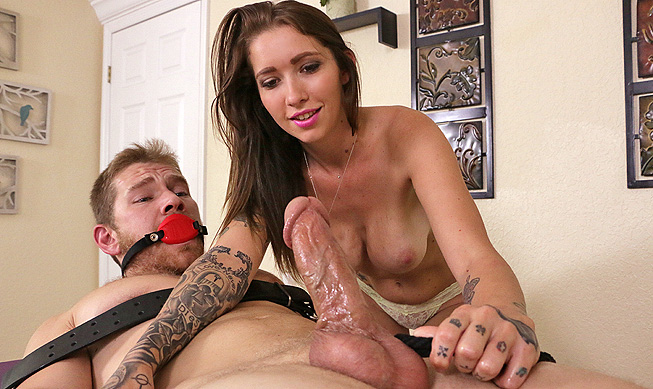 Callie Nicole: Controlled Orgasm description: You don't fuck with femdom masseuse Callie Nicole. The tattooed dominatrix knows exactly what to do when she wants men to moan from her incessant teasing massage sessions. Alex gets tied and bound and she feverishly strokes his dick instantly giving him an erection. She ball gags him and brings him to the brink of orgasm until her simply cant take it.
MEMBERS WHO LIKED THIS SCENE ALSO LIKED
Dare You To Cum
Date: October 1, 2022,
11:22 HD Video / 80 Pictures
Dani Dare is an experienced massage therapist with a dark side. She loves nothing more than being in complete control and that's what happens to Joe when she makes him her personal slave. Watch as the as the queen of tease does her thing until he moans uncontrollably in teasing agony.
Tweak My Twat You Pathetic Fuck!
Date: July 30, 2022,
07:46 HD Video / 35 Pictures
Odette Delacroix is horny as fuck during this massage session and lucky for Pike he gets to get his dick jerked while sticking his tongue all over her quivering clit, however thing go bad for the poor sucker as he gets his orgasm ruined when Odette says he did not do a good job tweaking her little pussy so she gets mad as fuck.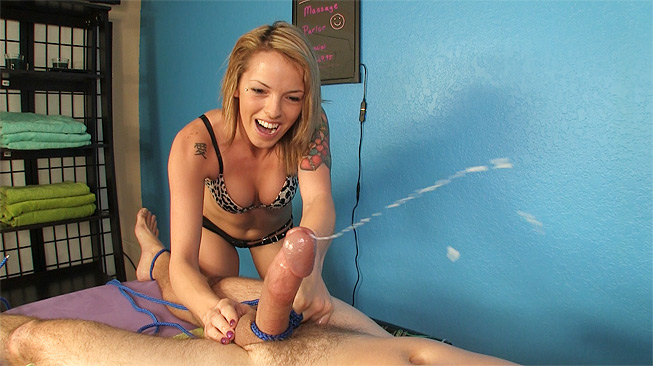 Cum Too Hard
Date: April 30, 2022,
11:58 HD Video / 87 Pictures
Violet Skye is a professional masseuse who loves her job. Furthermore, she is a really hot teen babe. When she realizes Brad uses to ask for happy ending every time he gets a massage, the blonde hottie goes mad and is going to do something for that. Violet ties this young man on the massage table and takes control. She dominates him, teases his cock head and ties his dick while jerking him off. Finally, she ruins his orgasm and leaves him tied and helpless.