On The Edge

On The Edge description: Sally loves to jerk men off but the price is a lot more than Russel bargains for as he ends up being edged for longer than he can handle. He finally explodes all over himself with a intense orgasm release.
MEMBERS WHO LIKED THIS SCENE ALSO LIKED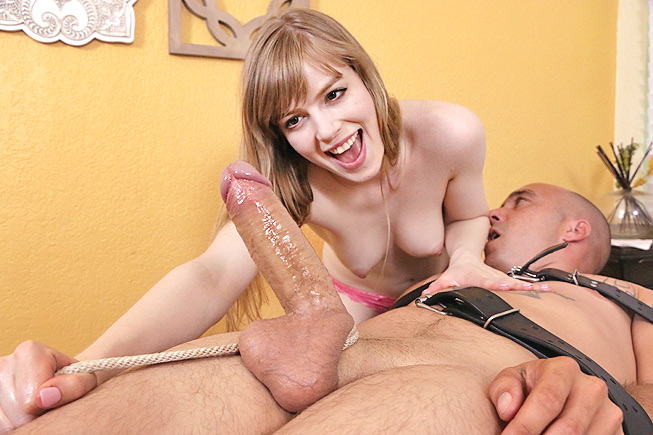 Dolly Leigh: Tease My Sensitive Tip
Date: August 25, 2023,
12:21 HD Video / 87 Pictures
Your cock swells up when you take one look at your massage therapist Dolly Leigh. She hot and she seems like shes good to milk your dick. But when you ask her for a handjob, she agrees under one condition...that she ties and straps you to the table. She torments you by teasing your cockhead, and all your sensitive parts.
Sophia Leone: Handjob Domination
Date: February 12, 2022,
10:45 HD Video / 112 Pictures
Would you like Sophia Leone give you a happy ending? Of course you would – and so would the asshole in this video. He's clearly never booked an appointment with her otherwise he'd know that she frowns upon getting asked for a handjob. In fact, she has a special punishment of tying people down and punishing them.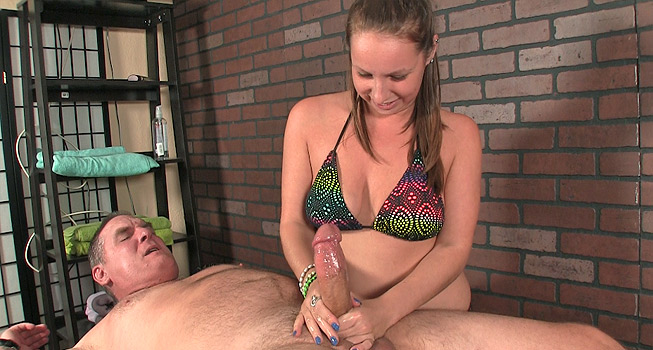 Painful Release with With Icy Hot
Date: January 13, 2023,
07:46 HD Video / 51 Pictures
Mr. Franklin wants a happy ending but Zoe ends up ruining it in a big way by applying Icy Hot to his throbbing cock. The pain is so intense that that he moans and begs for relief from her incredible stroke job skills. He finally spurts his seed only to experience intense pain in the process.