Aria Michaels: Tied, Bound and Teased

Aria Michaels: Tied, Bound and Teased description: Aria Michaels may looks innocent but she knows how to handle guys like Tom. This guy wants to take advantage of the innocent massage therapist only to get the tables turned on him. Aria ties and binds him to the table and proceeds to milk his pulsating cockhead to the point he begs for her to let him cum and when she does she ruins his orgasm big time.
MEMBERS WHO LIKED THIS SCENE ALSO LIKED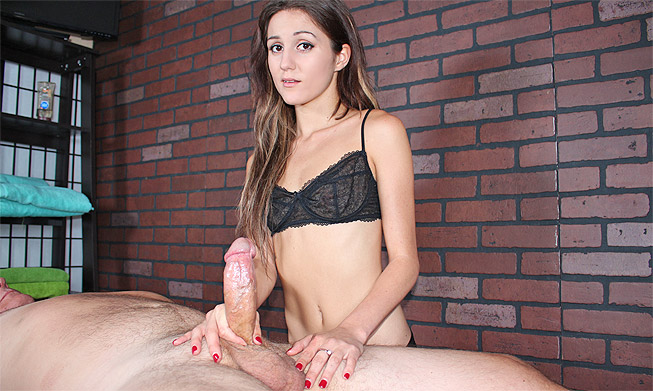 Teen Gives Him An Unfufilled Orgasm
Date: December 23, 2022,
07:52 HD Video / 55 Pictures
Teen massage therapist Renee Roulette hates rude customers, especially if they become demanding. Creepy old guy Joe gets very inappropriate with the fresh new girl, and so she decides to take matters into her own hands by agreeing to stroke his big hard cock but ends up making his orgasm very unfulfilled as his cock bobs up and down from semen spurting out of his cock.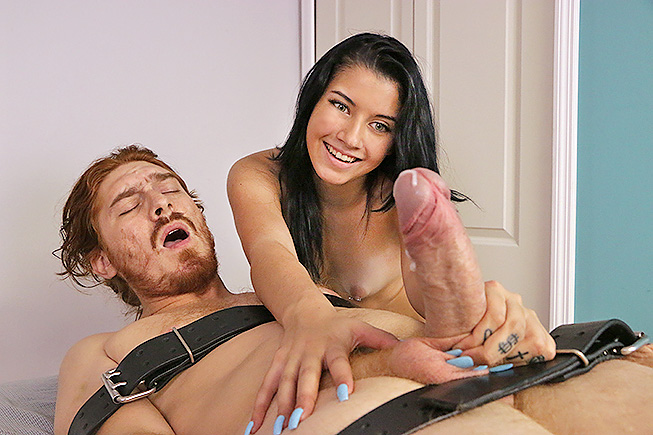 Nikki Vixen: Deny Your Anticipated Orgasm
Date: November 9, 2023,
12:14 HD Video / 136 Pictures
You knew you'd get a hot massage therapist and Nikki Vixen turn you on in a big way. her soft hands rubbing across your tense body makes your cock hard as fuck and she notices your bulge for the corner of her eye. She offers to give you a happy ending handjob, but with a price. She brings you to ecstasy only to completely ruin you in the end ad your much anticipated orgasm gets ruined by the cruel beauty.
Chloe Cooper: Big Cock Got DENIED
Date: March 5, 2022,
11:10 HD Video / 322 Pictures
Chloe Cooper goes mad when a client of hers asks for a happy ending massage and as a result she punishes him in a big way.The super sexy massage therapist ties this guy on her massage table and starts jerking him off but she just wont let him cum until she edges his big cock for what seems like hours.