Bambi Brooks: Painful Pleasure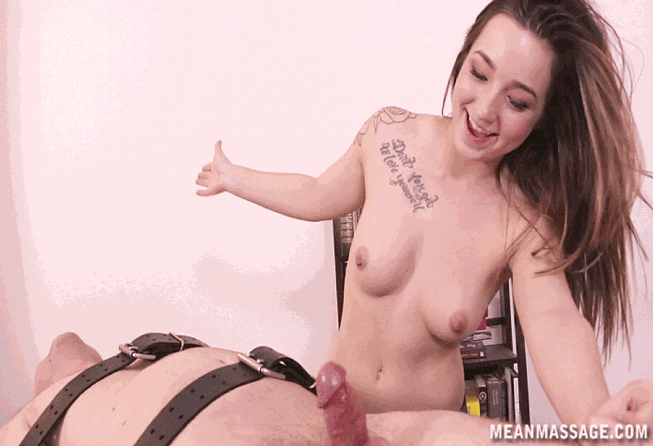 Bambi Brooks: Painful Pleasure description: Bambi Brooks is a very cute teen massage therapist but dont let her innocent looks fool you because she is known to get down and dirty for any hard cock that appears in front of her at her massage table. Mike wants to get milked, bad, but he must succumb to her wishes in order to get what he wants. She blindfold him and teases his cock so good he explodes hard.
MEMBERS WHO LIKED THIS SCENE ALSO LIKED
Punk Girl Ruined Him
Date: March 19, 2022,
11:57 HD Video / 321 Pictures
Punky emo chicks are supposed to be easy right? Nothing could be further from the truth than with Amy Moore. All her client wants is to cop a feel and get a rub and tug after his relaxing massage. She isn't having it, but she does finally give in after some serious coaxing. Suffice it to say she got her payback by ruining his intense orgasm.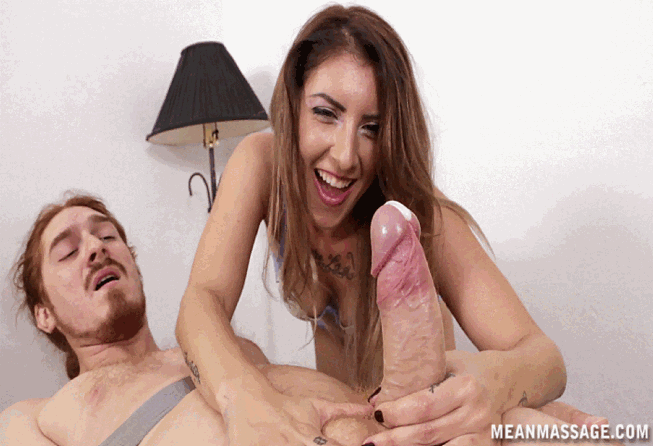 Sabrina Paige: Cock Twitch
Date: September 1, 2023,
11:46 HD Video / 133 Pictures
Sabrina Paige likes to tease and torment your cock with her soft hands. She rubs her palm around your cock head and massages your swollen balls at the same time. Your dick oozes pre cum and you need to cum in a bad way. She doesn't think you can hold out much longer so she takes mercy on you and continues to rub your sensitive cockhead and she wont stop until you cum.
Katra Collins: Tied, Bound and Teased
Date: October 24, 2021,
09:19 HD Video / 286 Pictures
Katra Collins is a skinny cute teen, but dont let her innocent looks fool you because shes a real bitch. Mike offers her a tip in exchange for her to make hum cum but Katra doesn't play that game. Instead she tied him up and binds him to the table and proceeds to torture every inch of his hard cock.