Casca Akashova: Duo Pleasure

Casca Akashova: Duo Pleasure description: Here name is Casca Akashova but you can also call her the handjob queen because whats she loves more than anything is tying down men and teasing the hell out of them. She also likes dual pleasure and pulls out her magic wand, playing with herself while she jerks off her client. The only catch is that she gets to cum first.
MEMBERS WHO LIKED THIS SCENE ALSO LIKED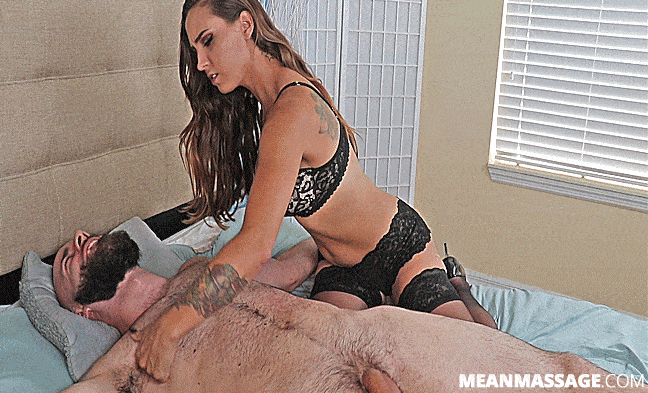 Sasha Foxx: Tickled and Abused
Date: August 22, 2021,
13:32 HD Video / 105 Pictures
Sasha Foxx is one cruel bitch and turns this man into minced meat by abusing and tickling every part of his body. The outbursts of screams from this guy made Sasha want to tickle torture him even more. When she finally has her way, she allows him to ejaculate by pumping his hard cock to completion only to abuse and torture him post orgasm.
Post Orgasm Agony
Date: July 16, 2022,
10:39 HD Video / 48 Pictures
Charlee Chase loves giving massages because she not only gets to make her clients relax from a stress filled day, but when she's feeling horny she will jerk their cocks too. When Charlee finishes rubbing Kyle down she can tell he is very excited by his erect throbbing cock fully exposed. She gives him a quick stroke when he pops his top instantly, only to be stroked post orgasm in agony as she rubs his quivering cock.
Stroke It Out
Date: January 8, 2022,
07:39 HD Video / 60 Pictures
Isabella Gonzalez is a naughty teen masseuse who does not like perverted customers. Today she is asked for an extra service and she does not want to disappoint her client. While the perverted man is blindfold she uses her plastic sex toy to fuck his cock, making him think he is actually fucking her teen pussy. The cute masseuse makes this man cum for her but she is never going to let him know the truth. "Did my pussy feel good, you pervert?"