Chad Finally Reaches The Edge!

Chad Finally Reaches The Edge! description: Sheena Ryder is famous for her happy ending massages. When Chad White asks her to do to him whatever she did to his friend, the brunette lady does not waste her time. She ties his dick using her rope and dominates him for good. The dominant lady teases him and enjoys every moment of it, until he is about to cum. At that time, the merciless milf ruins his orgasm and feels proud of that.
MEMBERS WHO LIKED THIS SCENE ALSO LIKED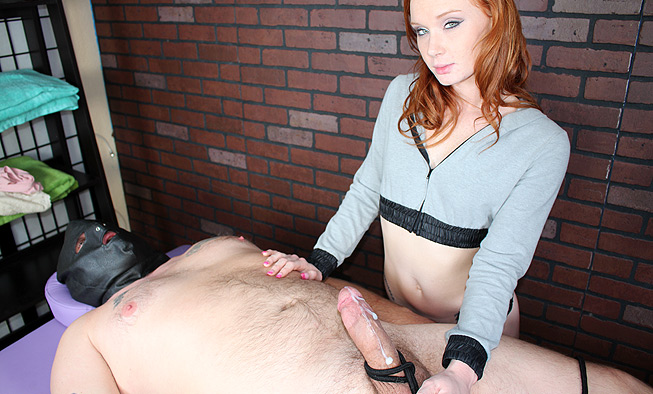 Lets Get it Over With
Date: August 6, 2022,
07:47 HD Video / 33 Pictures
Teenage Redhead Alex Tanner is having a bad day and decides to take it out on Joe at the massage table. After she gives him a sensual rubdown she ties his hard cock with rope and places a mask on his face and proceeds to jack him off so good he cums almost instantly, however she pulls away and teases him for more. Finally she takes pity on the poor guy and he explodes all over himself in an intense orgasm climax.
Alexis Fawx: You Made a Mess
Date: June 30, 2023,
12:15 HD Video / 147 Pictures
You want Alexis to milk your pulsating cock. Her sensual body rubs make your body tense up and your dick harden. You reach for a feel of her huge tits, almost popping out of her bra. She lets you and you rub her nipples. Shes turned on now and tells you she wants to jerk your dick. You pull your hard dick out and she grabs it, forcefully. Your in a world of pain now as shell let you sum but only for a price.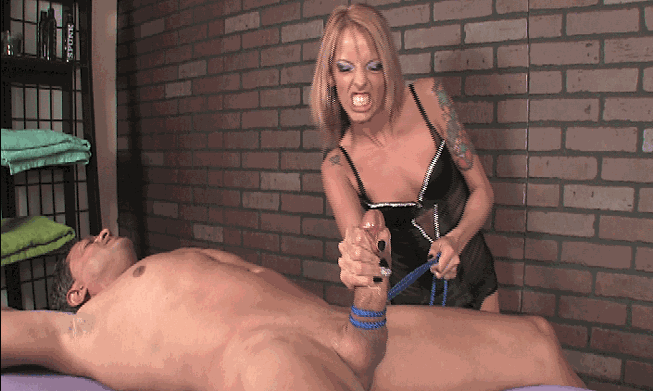 Mistress of Ruined Orgasms
Date: July 9, 2022,
09:00 HD Video / 45 Pictures
If Pike knew what was going to happen he probably wouldn't have asked for a happy ending. Because Violet Skye is in a bitchy mood today and the last thing she is going to do is make his monster cock erupt with pleasure. Watch as Violet teases the fuck out of the hung stud and make him beg in agony as she ruins his throbbing cock.