Cristi Ann: I Denied Him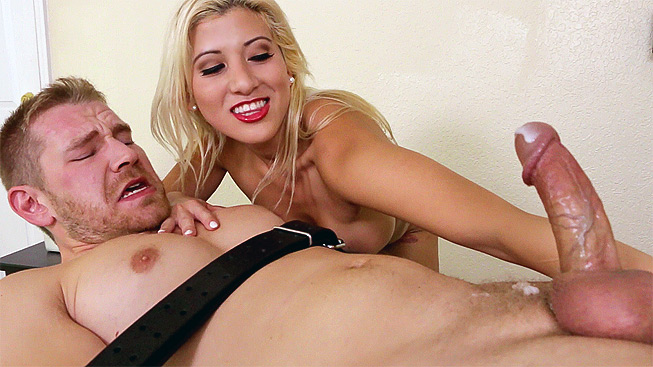 Cristi Ann: I Denied Him description: Cristi Ann is a very skilled and highly trained massage therapist, but what she didn't tell Jake is that she offers happy endings too. Only that he must be bound to the table first. She titty fucks him and teases him and just as the poor sap if about to explode she pulls away, laughing at his twitching cock as it spurts out semen.
MEMBERS WHO LIKED THIS SCENE ALSO LIKED
Jamie Valentine: You Better Cum Quick
Date: August 29, 2021,
12:27 HD Video / 177 Pictures
Jack wants to get jerked off by busty Latina Jamie Valentine but hes going to have to be very, very patient because she's making all the decisions here. Jack has no choice but to get bound and tied up and incessantly teased and if he doesn't cum in time she'll stop stroking his throbbing cock.
Wrapped and Released
Date: May 21, 2022,
13:59 HD Video / 151 Pictures
All poor Brian wants is a happy ending but Nicki Ortega has a much better plan. She immobilizes him on the massage table with saran wrap and ties his balls tight while his cock twitches with teasing pleasure. Watch as she teases and tortures him by denying his orgasm until he pleads for a release.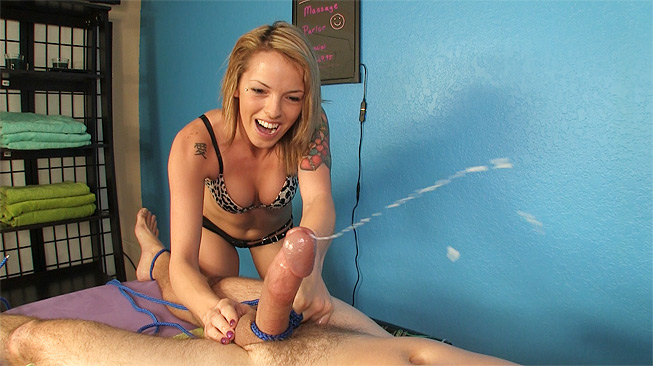 Cum Too Hard
Date: April 30, 2022,
11:58 HD Video / 87 Pictures
Violet Skye is a professional masseuse who loves her job. Furthermore, she is a really hot teen babe. When she realizes Brad uses to ask for happy ending every time he gets a massage, the blonde hottie goes mad and is going to do something for that. Violet ties this young man on the massage table and takes control. She dominates him, teases his cock head and ties his dick while jerking him off. Finally, she ruins his orgasm and leaves him tied and helpless.