Dominate Him - Dana Wolf
Dominate Him - Dana Wolf description: If your a fan of hot chicks dishing out sensual massage happy endings, then this scene isnt for you. Dana Wolf gives him an unhappy ending to sick the poor dude almost started crying LOL. She ties and binds him on the table and proceeds to tease the ever loving shit out of his cock only to ruin it for him.
MEMBERS WHO LIKED THIS SCENE ALSO LIKED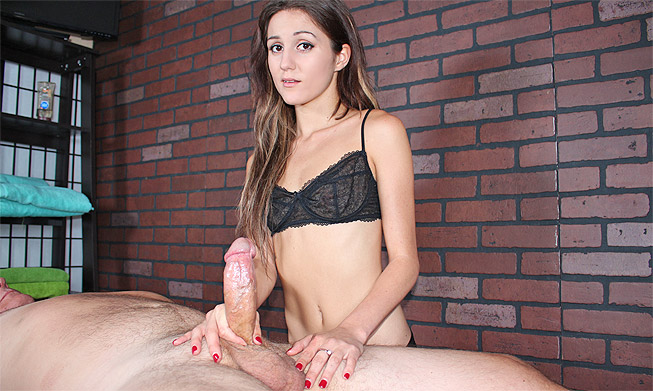 Teen Gives Him An Unfufilled Orgasm
Date: December 23, 2022,
07:52 HD Video / 55 Pictures
Teen massage therapist Renee Roulette hates rude customers, especially if they become demanding. Creepy old guy Joe gets very inappropriate with the fresh new girl, and so she decides to take matters into her own hands by agreeing to stroke his big hard cock but ends up making his orgasm very unfulfilled as his cock bobs up and down from semen spurting out of his cock.
Maya Bijou: Cruel Happy Ending
Date: August 4, 2023,
08:18 HD Video / 129 Pictures
Maya Bijou gets off on making men squirt white cum from their throbbing cocks. Making a man cum can be mutually satisfying to a woman like Maya. And she gets horny as fuck when Mike begins jerking his cock in front of her. But Maya also gets off on teasing men to the point they cannot contain themselves and their cocks explode even harder. When she teases Mikes cock head, this almost makes him explode, but she pulls back and pummels his cock and balls. And when he reaches the point of orgasm he is in for a cruel surprise.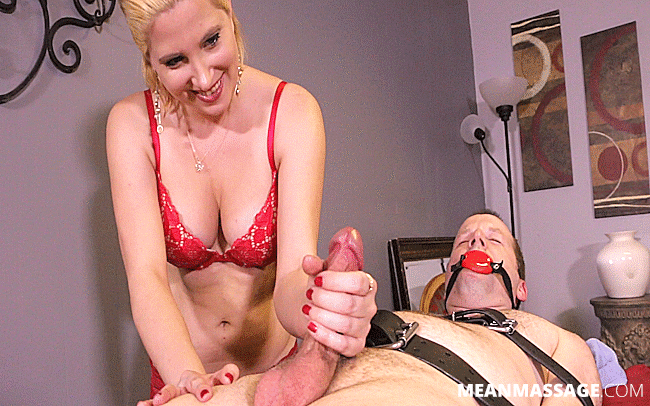 Orgasm Denied - Sandra
Date: October 31, 2021,
11:43 HD Video / 156 Pictures
Any masseuse can give a happy ending, but Sandra takes it to a different level when she toed and binds her client to the table and wont stop teasing him until he begs her to stop. This poor sucker things hes going to spurt his man goo, but instead this cruel bitch ruins it for him in a big way.