Tighter at the Moment of Orgasm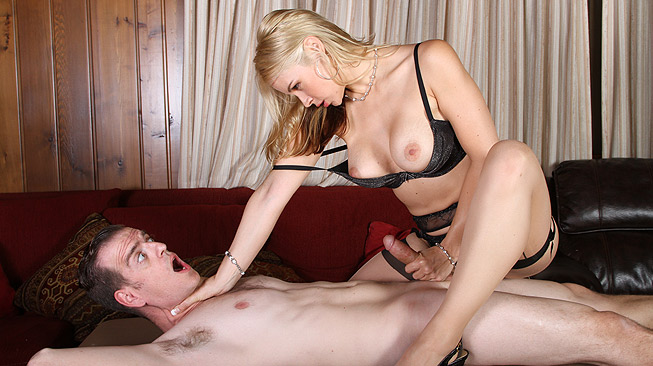 Tighter at the Moment of Orgasm description: She grabs his dick and ties it tight with rope while teasing it with her high heels. The dominant lady strokes his cock to the edge and ruins his orgasm.
MEMBERS WHO LIKED THIS SCENE ALSO LIKED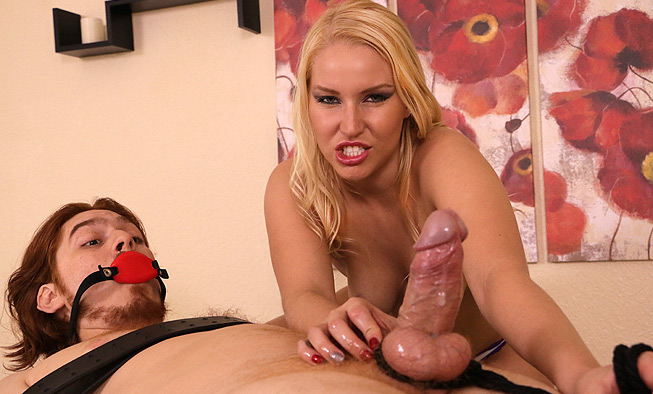 Twitch and Bitch
Date: June 18, 2022,
13:48 HD Video / 115 Pictures
Vanessa Cage is a tough woman and takes zero shits from anyone who crosses her. This sexy massage therapistsh decides to tie her customer on the massage table and gag him. The blonde hottie is going to give him a massage he will never forget. She teases and tortures him while denying his orgasm, until he is squirming for mercy. Finally, the dominant babe ruins his orgasm and leaves him begging for some cum release.
My Game - My Rules!
Date: October 22, 2022,
16:30 HD Video / 301 Pictures
Rob thinks a full body massage includes getting his cock massaged too. But Gina West is a good sport and decides to make him cum but its going to cost him, a lot. ROb gets tied, bound and gagged when he is brought to the edge repeatedly until he almost starts to cry, all the while Gina teases his little dick while he spurts his goo.
Casca Akashova: Duo Pleasure
Date: April 2, 2022,
13:00 HD Video / 385 Pictures
Here name is Casca Akashova but you can also call her the handjob queen because whats she loves more than anything is tying down men and teasing the hell out of them. She also likes dual pleasure and pulls out her magic wand, playing with herself while she jerks off her client. The only catch is that she gets to cum first.