Goddess Brianna Dominates Him
Goddess Brianna Dominates Him description: Sexy masseuse Breanna loves dominating men and when a client of hers asks for something more than a regular massage she knows how to treat him. Today the blonde lady straps that guy on the massage table and makes him regret for being a jerk by teasing him and making him beg for a release like never before.
MEMBERS WHO LIKED THIS SCENE ALSO LIKED
Punk Girl Ruined Him
Date: March 19, 2022,
11:57 HD Video / 321 Pictures
Punky emo chicks are supposed to be easy right? Nothing could be further from the truth than with Amy Moore. All her client wants is to cop a feel and get a rub and tug after his relaxing massage. She isn't having it, but she does finally give in after some serious coaxing. Suffice it to say she got her payback by ruining his intense orgasm.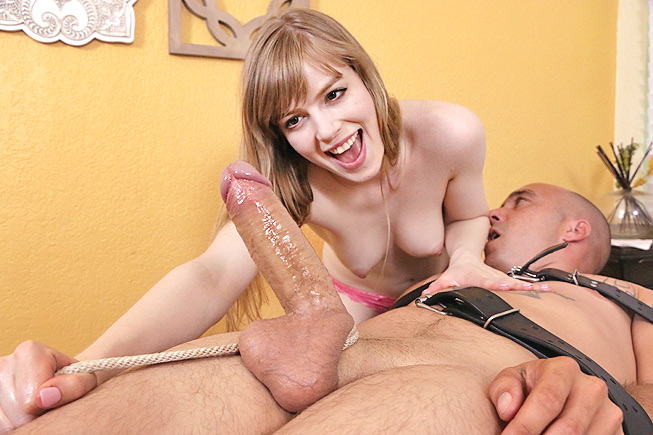 Dolly Leigh: Tease My Sensitive Tip
Date: August 25, 2023,
12:21 HD Video / 87 Pictures
Your cock swells up when you take one look at your massage therapist Dolly Leigh. She hot and she seems like shes good to milk your dick. But when you ask her for a handjob, she agrees under one condition...that she ties and straps you to the table. She torments you by teasing your cockhead, and all your sensitive parts.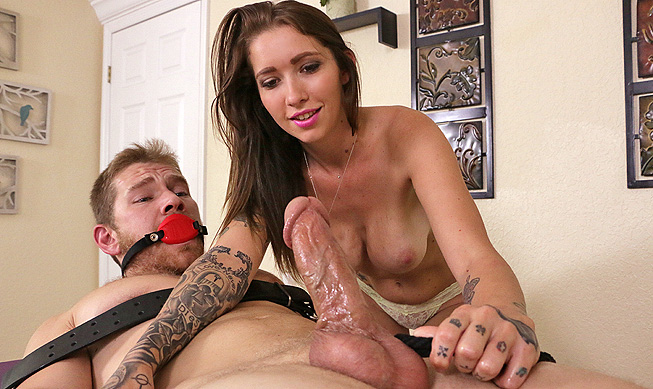 Callie Nicole: Controlled Orgasm
Date: December 16, 2022,
11:47 HD Video / 152 Pictures
You don't fuck with femdom masseuse Callie Nicole. The tattooed dominatrix knows exactly what to do when she wants men to moan from her incessant teasing massage sessions. Alex gets tied and bound and she feverishly strokes his dick instantly giving him an erection. She ball gags him and brings him to the brink of orgasm until her simply cant take it.