Jane Latex: Tied, Teased and Tortured

Jane Latex: Tied, Teased and Tortured description: This wasn't what Jake had in mind when asked his massage therapist Jane Latex to give him a full body massage. he gets strapped down and gets his hard cock teases to oblivion to the point where he cant control himself. After several minutes of intense edging, Jane allows the poor sap to cum but ruins it for him. Jane takes great delight as his cock twitches, his balls turn blue and he spurts out his seed all over the massage table.
MEMBERS WHO LIKED THIS SCENE ALSO LIKED
Post Orgasm Agony
Date: July 16, 2022,
10:39 HD Video / 48 Pictures
Charlee Chase loves giving massages because she not only gets to make her clients relax from a stress filled day, but when she's feeling horny she will jerk their cocks too. When Charlee finishes rubbing Kyle down she can tell he is very excited by his erect throbbing cock fully exposed. She gives him a quick stroke when he pops his top instantly, only to be stroked post orgasm in agony as she rubs his quivering cock.
Stroke It Out
Date: January 8, 2022,
07:39 HD Video / 60 Pictures
Isabella Gonzalez is a naughty teen masseuse who does not like perverted customers. Today she is asked for an extra service and she does not want to disappoint her client. While the perverted man is blindfold she uses her plastic sex toy to fuck his cock, making him think he is actually fucking her teen pussy. The cute masseuse makes this man cum for her but she is never going to let him know the truth. "Did my pussy feel good, you pervert?"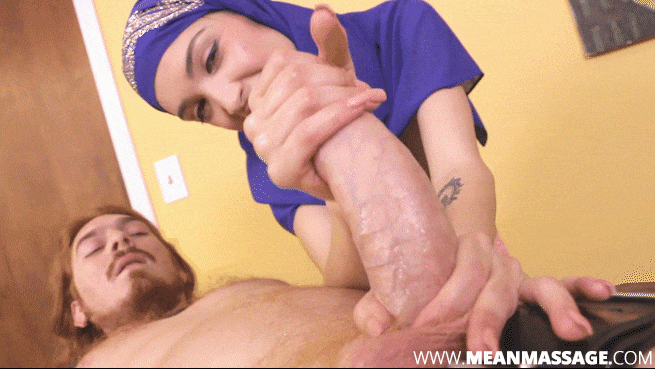 Jericha Jem: Arabian Hijab Handjob
Date: August 1, 2021,
11:21 HD Video / 173 Pictures
Dont let the hijab fool you because this hottie Jericha Jem is someone you don't want to fuck with. Mike finds out the hard way when he gets tied, bound and tortured by her incessant cock teasing. Jericha strokes his cock tip just to the edge, but brings him back down over and over again until the slave unloads buckets of warm semen.