Jane Latex: Tied, Teased and Tortured

Jane Latex: Tied, Teased and Tortured description: This wasn't what Jake had in mind when asked his massage therapist Jane Latex to give him a full body massage. he gets strapped down and gets his hard cock teases to oblivion to the point where he cant control himself. After several minutes of intense edging, Jane allows the poor sap to cum but ruins it for him. Jane takes great delight as his cock twitches, his balls turn blue and he spurts out his seed all over the massage table.
MEMBERS WHO LIKED THIS SCENE ALSO LIKED
Bobbi Dylan: Teasing His Tip
Date: May 12, 2023,
12:32 HD Video / 123 Pictures
Bobbi Dylan specializes in erotic massages but she also specializes in something much more satisfying, cock head teasing. When Mike gets erect Bobbi takes notice and offers to milk his cock, but with a price. She ties him, binds and blindfolded him and proceeds to tease his cock head so good he can barely contain himself. She laughs at his twitching dick as it spurts out his cumload over himself.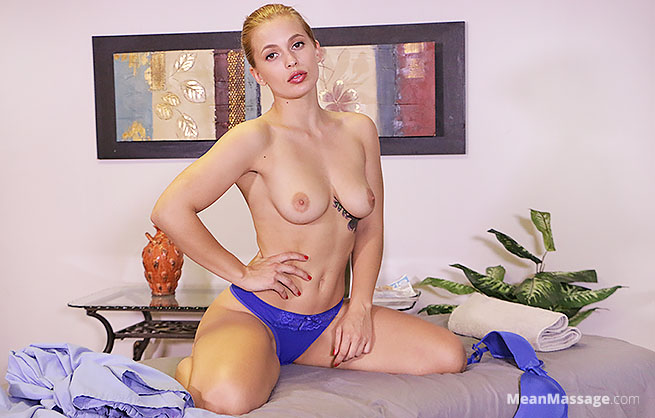 Sloan Harper: Assholes Never Learn
Date: October 3, 2021,
11:21 HD Video / 206 Pictures
Assholes never learn. They should know better than to ask Sloan Harper for happy endings but they don't so when one of them nags her for one, the cute massage therapist plays along as this hot new video from MeanMassage.com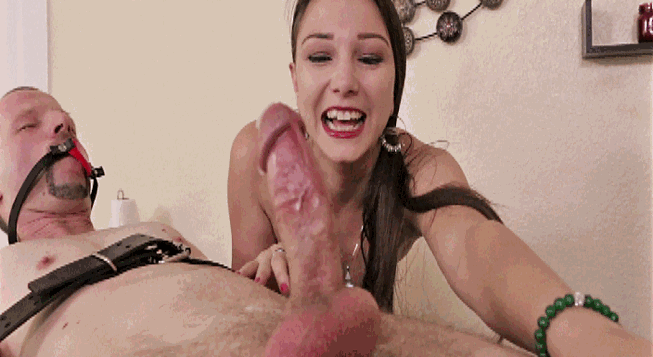 Cruel But Delightful Ruined Orgasm
Date: November 5, 2022,
16:50 HD Video / 302 Pictures
Mike wants desperately to get his balls drained after his massage and Alex Rodriquez is happy to oblige. The hot Latina therapist stroked his shaft, bringing him to the edge only to pull away, frustrating him. She finally drains him but in a cruel twist of fate she ruins it.