Painful Release with With Icy Hot
Painful Release with With Icy Hot description: Mr. Franklin wants a happy ending but Zoe ends up ruining it in a big way by applying Icy Hot to his throbbing cock. The pain is so intense that that he moans and begs for relief from her incredible stroke job skills. He finally spurts his seed only to experience intense pain in the process.
MEMBERS WHO LIKED THIS SCENE ALSO LIKED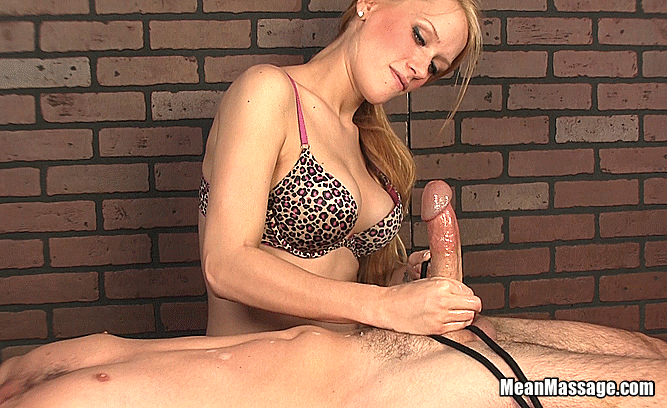 You've Ruined Me! - Jenna Jaded
Date: June 4, 2022,
09:01 HD Video / 0 Pictures
Poor Brad just wants to get his penis stimulated by his hot massage therapist Jenna Jaded. Lucky for him she's definitely down for that, but it comes with a price. Jenna ties him up, binds him and jerks him so good when he cums she lets go and watches at his cock twitches with every spurt of warm semen.
Bobbi Dylan: Teasing His Tip
Date: May 12, 2023,
12:32 HD Video / 123 Pictures
Bobbi Dylan specializes in erotic massages but she also specializes in something much more satisfying, cock head teasing. When Mike gets erect Bobbi takes notice and offers to milk his cock, but with a price. She ties him, binds and blindfolded him and proceeds to tease his cock head so good he can barely contain himself. She laughs at his twitching dick as it spurts out his cumload over himself.
Cherry Morgan Ruined Orgasm
Date: September 17, 2022,
06:27 HD Video / 46 Pictures
Blonde babe Cherry Morgan hates semen, she thinks is soo gross. She refuses to jerk Russel's hard cock after his massage unless she gets a hefty tip. She jerks him off reluctantly and when he starts cumming buckets of jizz she ruins his orgasm in a big way.