Jessica Torres: Edging His Monster Cock

Jessica Torres: Edging His Monster Cock description: Experienced massage therapist, Jessica Torres certainly puts Mike in his place when he demands a cock milking. The guys gets more than be bargained for when she pulls out the restraints and ball gags him. Watch as he squirms and his cock titches for the incessant teasing.
MEMBERS WHO LIKED THIS SCENE ALSO LIKED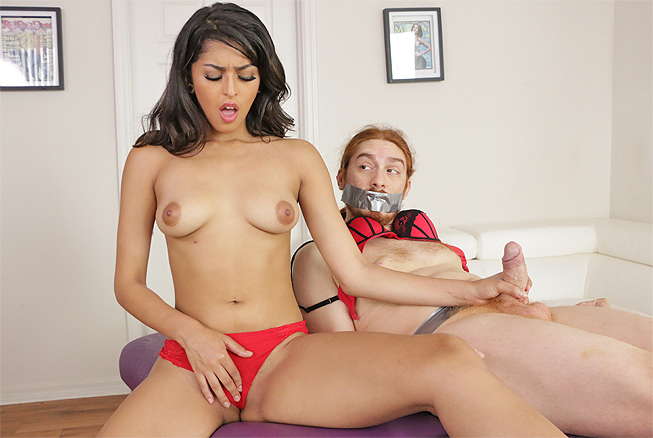 Sophia Leone: Loss Of Control
Date: July 21, 2023,
12:38 HD Video / 169 Pictures
Your cock hardens when Sophia Leone prepares to give you the ultimate sensual and relaxing erotic massage. Your body surges with excitement when her soft hands caress your body, your cock gets erect and her eyes light up at how hard you've become. She jerks it gently with her finger tips and teases you so much you become dizzy, but she has other plans in store for you...
Athena Amour: Anticipated Orgasm Denied
Date: January 20, 2023,
13:05 HD Video / 183 Pictures
Jake agrees to play by Athena Amour's rules and those rules involve much more that just a massage with release. Jake gets gagged and becomes a submissive sissy boy when Athena starts to aggressively milk his hard cock. Jake quickly gets a serious case of blue balls form repeated bouts of edging, only to erupt over the edge when she ruins his orgasm.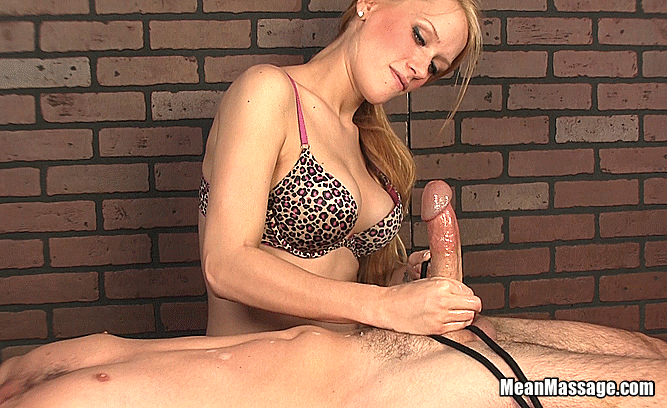 You've Ruined Me! - Jenna Jaded
Date: June 4, 2022,
09:01 HD Video / 0 Pictures
Poor Brad just wants to get his penis stimulated by his hot massage therapist Jenna Jaded. Lucky for him she's definitely down for that, but it comes with a price. Jenna ties him up, binds him and jerks him so good when he cums she lets go and watches at his cock twitches with every spurt of warm semen.